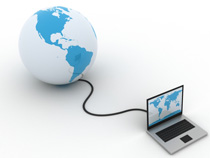 Washington, DC (PRWEB) October 18, 2012
The heads of the world's two leading drug regulatory agencies, FDA Commissioner Margaret Hamburg and European Medicines Agency Executive Director Guido Rasi, tackled the issue of Ethics of Innovation on a panel they shared with Nobel Laureate Professor Elie Wiesel at the 3rd annual Galien Foundation Forum in New York on Wednesday.
Both Hamburg and Rasi agreed that ethics is a matter of trust, which in the regulatory environment requires openness and transparency in the regulatory process and communication with all stakeholders. They also identified certainty and predictability in the regulatory process as critical factors in fostering innovation and product development, the more so for those companies seeking to provide therapeutic relief for unmet medical needs – the so-called orphan diseases. Prof. Wiesel added that his own experience with by-pass surgery brought home to him the value of innovation in medicine and its impact on health, in this case his own.
Hamburg and Rasi also addressed the role of their respective agencies in an environment where patient access is increasingly being defined by reimbursement decisions, rather than by the marketing authorization decisions of FDA and the EMA. Responding to an inquiry by RegLink partner Ansis Helmanis as to how the agencies' decisions on three hurdles to market – safety, efficacy and quality – relate to what is in effect now a determinative Fourth Hurdle – cost effectiveness decisions by cost containment entities such as the Centers for Medicare and Medicaid (CMS) in the US – the regulators underscored that neither agency had a legal mandate to address reimbursement or cost effectiveness determinations. Their roles, they said, are to clarify to the reimbursement authorities the factors that led to the regulatory decision to approve a new drug as safe and effective. The FDA decision to bring the CMS into the agency's pre-approval drug review process on a trial basis is a way to also move the reimbursement decision-making process into gear earlier, according to Hamburg.
The Galien Foundation, named for Galen, the father of medical science and modern pharmacology, fosters and rewards excellence in scientific innovation to improve human health. The panel discussion was a prelude to the Galien Awards ceremony on Wednesday evening at which the 2012 Prix Galien were awarded to Bristol-Myers Squibb's Yervoy® (ipilimumab) for best biotechnology product; Merck's VictreliS® (boceprevir) and Vertex's Incivek® (telaprevir) for best pharmaceutical agents; and Edwards Lifesciences' Sapien Transcatheter Heart Valve and Medtronic's Melody® Transcatheter Pulmonary Valve (TPV) Therapy for best medical technology product. Worldwide, the Prix Galien is regarded as the equivalent of the Nobel Prize in biopharmaceutical research.
About RegLink:
RegLink Associates, LLC is an online publisher of two e-weekly Global Updates that provide a round-up of the previous week's regulatory, clinical, reimbursement, commercial and health technology assessment developments worldwide. Its Global Drugs and Biologics Update and Global Medical Device Update aggregate the "What's New" from major markets around the world by country, region and topic with links to source documents and brief translation of title and content. RegLink offers a free 30-day trial of its Updates.