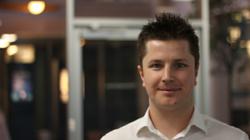 You can now choose a Virgin Australia flight number with either Singapore Airlines or Etihad to Europe.
Melbourne, Australia (PRWEB) October 20, 2012
In its weekly video blog, Pan Australian Travel interprets the effects of recent changes in the airline industry. The news roundup includes announcements from Qantas, Emirates, Malaysia Airlines, Virgin Australia, and Singapore Airlines.
Qantas is now selling their flights to London via Dubai and has now published the flight schedule. The Dubai-London schedule is similar to their previous Singapore-London schedule. Namely, departure will be around 3:30pm to 4pm, a stopover in Dubai around midnight, and landing in London at 5:30 a.m.
There are a couple of reasons for the schedule times. First, getting slots at Heathrow is very hard, so they fall back into the same slots they have always had. Another reason is to avoid competing with Emirates. "Given that Emirates departs from most ports in Australia at around 9PM, I daresay they didn't want the competition that Qantas would bring them," explained Jake Hower, Pan Australian Travel's Managing Director.
However, Qantas passengers connecting to continental Europe from Dubai will have to wait at least eight hours if they want connect to an Emirates codeshare flight (on Qantas' A380 aircraft). Paris and Frankfurt are among the few destinations in continental Europe that allow passengers a short layover. For most other destinations in continental Europe, passengers will need to catch an Emirates Coach flight.
The ACCC offers an update on their approval of the Qantas-Emirate partnership. They will most likely give a draft response by the end of December. Then their final verdict will likely come out in March or April. Therefore, the approval will probably come just before Qantas and Emirates are ready to start their codeshare flights. Passengers can now book a Qantas flight to London, but cannot use the Emirates Coach Air flights yet.
Malaysia Airlines issues a shocking announcement. They previously had an early bird special that allowed passengers flying from Melbourne to London to fly on the A380 aircraft the whole time. Now they are withdrawing the A380 aircraft from Melbourne and Sydney. Passengers will fly on Malaysia Airlines' current aircraft for Melbourne to Kuala Lumpur, then in Kuala Lumpur they can get on the A380 aircraft to London. Malaysia Airlines is withdrawing the A380 aircrafts from Melbourne and Sydney because demand on the Kuala Lumpur-London route has been so high that they needed to add extra aircrafts there.
Virgin Australia and Singapore Airlines announce more Coach Air flights to Europe. "You can now choose a Virgin Australia flight number with either Singapore Airlines or Etihad to Europe. That's just another option for you if you want to earn some points with Velocity and some status credits. You've got either Singapore as a destination hub, or Abu Dhabi now," said Jake Hower.
About Pan Australian Travel
Pan Australian Travel has been helping business and leisure travellers for over 50 years. In an industry full of flash-in-the-pan businesses, that makes it one of Australia's most established travel agencies.
They don't do budget travel or mass-market package deals. Instead, they focus on helping business travellers take the stress out of travel, and helping leisure travellers plan the luxury holiday or cruise of their dreams.
In other words, their first priority is great service. In fact, they guarantee it by offering a full refund of all agency fees if clients are not 100% satisfied with their service.
Get in touch with Pan Australian Travel at http://www.panaustravel.com.au/.