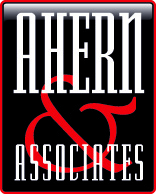 2012 has been an outstanding year for our firm, we've closed dozens of acquisition deals, saved hundreds of jobs by improving operational efficiencies for numerous companies and introduced several new programs
Phoenix, AZ (PRWEB) October 18, 2012
Those who have followed Ahern and Associates' torrid pace through 2012 are well aware of the record year that the nation's top transportation management and acquisition firm has had. Facilitating some of the industry's largest transportation acquisitions through the first three quarters of 2012, Andy Ahern, CEO of the firm has also secured consulting assignments which will take the company deep into 2013 and into 2014.
"2012 has been an outstanding year for our firm, we've closed dozens of acquisition deals, saved hundreds of jobs by improving operational efficiencies for numerous companies and introduced several new programs which many of our clients have taken advantage of," explained Ahern. Priding themselves on staying current with a changing marketplace, in 2012 alone, Ahern introduced a new "sellers boot camp," a "buyers boot camp" and a new version of their acclaimed, Financial I.Q. v.2 designed to improve the bottom line for any freight broker, less than truckload carrier or truckload carrier.
Making headlines both locally and nationally for his work with St. Mary's Food Bank and for the sheer size of the acquisition deals Ahern has facilitated with some of the nation's largest publicly held companies, Ahern's work has become a magnet to those within the industry who have flocked to his newsletter which now has a staggering 450,000 subscribers. The Ahern Advisory offers subscribers keen insight on what makes the transportation industry tick, as well as shrewd economic insight.
Recognizing this demand, Ahern has announced that he will publish another book in 2013 discussing how to sell and or buy a trucking or logistics company—a much anticipated read.
About Ahern & Associates, Ltd.:
Ahern and Associates is North America's leading trucking and transportation management consulting firm. The skilled consultants at Ahern and Associates specialize in mergers and acquisitions of trucking and logistics companies as well as the restructuring and evaluation of existing carriers that seek to increase operating efficiency and improve profitability. Since 1987, Ahern and Associates has aided hundreds of buyers in the acquisition of trucking and logistics companies throughout the U.S. and Canada as well as assisting many transportation and logistics companies in reducing their overall operating costs and increasing their profitability. For more information, please call 602-242-1030 or visit http://www.Ahern-Ltd.com
Business contact:
A.W. Ahern
602-242-1030
Media contact:
Jason W. Jantzen
Phoenix Marketing Associates
http://www.PhoenixMarketingAssociates.com