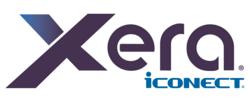 Reston, VA (PRWEB) October 18, 2012
iCONECT Development, LLC, a global market leader in producing cutting-edge, innovative eDiscovery software products, services and partnership programs for the legal industry, is hosting several free webinars over the next four weeks to preview XERA, iCONECT's multi-browser, easy to use, mobile review platform. The webinars, tailored for multiple audiences including attorneys, litigation support managers and hosting providers, will focus on the latest advanced analytics features, functions and benefits this revolutionary platform has to offer.
Designed in HTML5, the intuitive XERA Review Platform utilizes frequently used web technologies focused on review, analysis and production of electronically stored information (ESI). Operating on a SQL® database (note, Oracle® coming soon), XERA empowers legal teams to work efficiently and assert unprecedented control over the entire eDiscovery process. This easy-to-administer web-based solution is the first to deliver established web tools such as faceted search, social collaboration and intuitive navigation in a powerful review platform.
"XERA enables attorneys, litigation support staff and hosting partners to access, review and collaborate using popular mobile devices like the iPad® in familiar, easy to use ways like they do in their everyday lives," states Iram Arras, iCONECT's Director of Product Management. "Attendees will be exposed to some of the latest enhancements to this exciting platform including our new Advanced Analytics and Xmplar "Custom Find Similar" functionality."
iCONECT will be conducting these free webinars beginning October 25th at 1:00 PM EDT. Interested parties can reserve their webinar seats at http://bit.ly/Qtujrx. For a more personalized one on one or group demo, please contact sales(at)iconect(dot)com or Request a Demo online.
To learn more about iCONECT, visit http://www.iconect.com and follow us on Twitter or LinkedIn. For additional XERA product information and interactive videos, please visit http://www.iconect.com/xera.
ABOUT iCONECT DEVELOPMENT, LLC
iCONECT Development, LLC is a global market leader and the first to provide a combination of innovative eDiscovery software products, client support services and strategic partnership programs to empower litigation professionals within the legal industry to maximize financial returns, minimize costs and streamline processes.
As early innovators of eDiscovery review software since 1999, and with the recent release of its revolutionary web-based, XERA eDiscovery Review Platform, iCONECT continues to raise the bar for the advancement in new technologies through a genuine, consultative approach with legal service providers (LSPs), law firms, government agencies and corporations across multiple markets. iCONECT's worldwide corporate headquarters are based in Reston, VA (Washington, D.C.) with satellite offices in Los Angeles, California and London, Canada.
iCONECT, XERA and the iCONECT logo are registered trademarks of iCONECT Development, LLC or its affiliates in the U.S. and other countries. Other names may be trademarks of their respective owners.