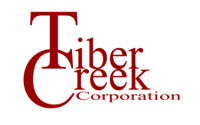 Beverly Hills, CA (PRWEB) October 17, 2012
The Tiber Creek Corporation recently updated their Market Makers News and Blog with a piece on the changing face of the market maker landscape entitled Market Makers 2.0. The blog post touches on the differences between the more traditional quote-driven market maker and the computerized order-driven market makers that have escalated in popularity over recent years.
A company spokesperson notes that there are more traditional traders who prefer the human touch, dealing with a quote-driven market maker who offers securities for sale or purchase at a quoted price for a specific guaranteed number of shares. However a growing number of investors like the ability to perform almost instantaneous trades via the computer or other electronic devices. These transactions prices are determined by actual orders and make the entire bid/offer spread open to all traders. This also makes securities supply and demand information more readily available thus creating a more transparent trading process and giving rise to high-frequency trading.
The company believes that both models have their merits and according to a company spokesman, "the trick for traders is to navigate this changing market maker landscape and learn how to integrate and utilize the benefits of both the old school and new school systems." More information on market makers and the going public process is available by contacting Tiber Creek or visiting their website.
For a free report on "How Your Company Can Go Public" please contact us:
Tiber Creek Corporation
9454 Wilshire Blvd
Beverly Hills, CA 90212
Tele: 310 888 1870
www(dot)tcc5(dot)com