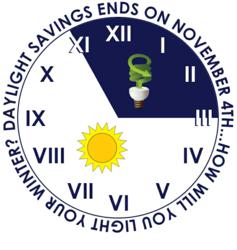 To save electricity in style, envision your home as a lighting designer would.
Los Angeles, CA (PRWEB) October 24, 2012
In the early hours of November 4, 2012, clocks across the United States will fall back one hour. This shift in the clock will result in fewer daylight hours at a time when most households are busiest: in the early evenings. The California Energy Commission estimates that evening lighting accounts for up to 25% of a household's total energy bill. To keep the long winter nights bright and safe and control energy costs, Cori Magee, interior designer and blogger at online retailer Euro Style Lighting, recommends the following energy efficient modern lighting tips.
"Envision your home like a lighting designer would," says Magee. "Use less high-wattage overhead lighting, and instead pick specific spots to light. Using fewer bulbs lets you save electricity and can add a sense of depth and warmth to your interior."
To do this, Magee recommends turning lighting fixtures upon specific objects in the home, such as wall art, sculptures or bookcases. The effect is two-fold. It focuses attention on specific keepsake items in the house and – especially in the case of wall art – it effectively amplifies the effect of light by allowing it to reflect off the wall. Brands such as Holtkoetter and Lite Source offer sleek, contemporary designs that can be easily adjusted in this manner.
Magee elaborates on the spot lighting idea: "Use the right light for the task at hand. Desk lamps and adjustable swing arm wall lamps are perfect for reading, writing or crafts and other hobbies. For the kitchen, LED under cabinet lighting is an excellent alternative to overhead fixtures or track lighting. These lights can be flipped on for simple tasks such as fixing snacks and drinks, or cutting meats and vegetables prior to cooking."
"Of all the lighting tips out there, the best way to save electricity is to simply turn lights off when they're not in use," explains Magee. To that end, new technologies make it easier than ever to turn the lights on and off. Magee continues, "wireless dimmers can control lights remotely, both inside and outside. In the future, we expect most people will be able to command dimmers throughout their houses from anywhere in the world with their mobile phones or tablets."
Outdoor lighting is seeing the benefit of more affordable lighting technology. "Energy-sipping LEDs make modern solar powered path lights an easy and efficient way to ensure safety and security around your property," says Magee. "With many attractive designs on the market, these lights are perfect for lighting walkways or the garden. When shopping for outdoor wall sconces, consumers may want to look at dusk to dawn lights which automatically turn on at sunset and off at sunrise to keep the outdoors lit without running up the energy bill."
Magee concludes, "Simple changes in habit can lead to serious savings in energy costs over the course of the winter. And with recent trends towards affordable LEDs, what's best for the environment is also best for the wallet. From everything we're seeing, modern lighting designs are better suited than ever to light the long nights of winter."
About Euro Style Lighting
Los Angeles based Euro Style Lighting is an online retailer specializing in contemporary lamps and lighting fixtures for the home. The company also offers of furniture and home decor, ranging from today's newest designs to ultramodern style. The Euro Style Lighting buying team sources fashion forward designs from across the globe to offer customers a collection of competitively priced products that emphasize aesthetic value, quality and – with a growing selection of LED and fluorescent lights – energy efficiency. Featured designers include Possini Lighting, Karim Rashid, Holtkoetter, Robert Sonneman, Jonathan Adler and more. In March 2012, Euro Style Lighting launched the Euro Style Home Blog, an information and inspiration destination for lovers of modern design, architecture and art. EuroStyleLighting.com