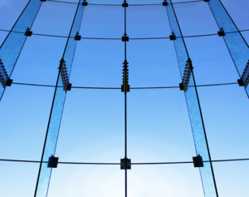 Power bills go down, comfort increases, it's a Win-Win scenario for everyone
Orlando, Florida (PRWEB) October 18, 2012
It's true: Most people are concerned about getting a "Bad Tint Job." However what they fail to realize is that recent advances in modern technology have changed the window film landscape for the better.
Darker Tint Doesn't Equal Better Tint
It's a common myth that darker tint provides better protection… in fact, in the automotive side of the business, tinting too dark tint could actually make driving at night dangerous. Basically your trading light protection for a reduction in safety.
With modern nanoceramic and non-metallized films, window films are able to offer a high degree of protection from the sun while still allowing a large portion of light to come through. The opacity of Window Film is measured as a percentage and is represented as 0% for opaque and 100% for clear (meaning 100% of the light travels through the film).
When comparing a traditional "limo tint" of 5% to a modern 15% or even 30% film it is not uncommon to actually see the lighter films block more heat while providing terrific UV protection and still maintaining good (and legal) visibility during the day and night.
"This is one of the main benefits of getting a high quality window film" states Don Friend of HammerHead Tint based out of Orlando. "Not only does it provide you with excellent protection from the sun but the film is significantly safer when compared to its darker counterpart's."
"In fact, one of our top selling films is a clear film that blocks nearly half the heat and 99.9% of the UV rays coming in through your windshield. Living in Florida, the Sunshine State, Floridians can enjoy the sun without getting excessive amount of exposure from their daily commute." Many people don't realize that they can be completely protected from the sun while in their car which is a nice benefit.
Improved Manufacturing
Nearly all reputable window tinting companies offer a lifetime warranty on their films. In fact the lifetime warranty is typically a manufacturer Lifetime time warranty meaning you can go to any authorized dealer and have it replaced.
The truth of the matter though is that these claims are pretty slim because of advancements in adhesives, materials, and manufacturing.
Advancements in non metallized films offer superior optical clarity and protection as well.
Not just Automotive, think Office or Home
Hammerhead Tint is an Orlando Window Tinting company and states that both business and residential area of window film installation offers tremendous amounts of benefits to the clients. "Power bills go down, comfort increases, it's a Win-Win scenario for everyone".