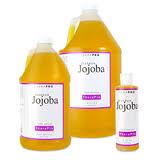 Your personal care cosmetic product defines how you look and just as important to know what defines the quality of food products you eat. Nearly 22% of products contain at least a single ingredient that may have side effect. Find out why to go natural.
(PRWEB) October 19, 2012
Natural Essential Wholesale, a e-commerce wholesale supplier, manufacturer and distributor of essential health and beauty products launches Naturall brand essential products from cosmetic supplies, skin care, anti-aging, perfumes and a range of wholesale ingredients, bath salts, body butter, waxes, fixed and organic oils, handmade soap, organic scented and unscented candles, etc.
Smart Thing to Do
By using all-natural cosmetic products saves skin from harmful chemicals. Many skin problems, such as acne, contact dermatitis, irritations and allergies may vanish with elimination of petroleum or synthetic ingredients. Using fully natural products can contribute to healthy glowing skin and a healthy cancer-free body in the long term.
Release of Biocides into the Environment
Nanosilver is a powerful biocide that can kill beneficial bacteria in the environment, especially in soil and water, ultimately creating an intolerable toxicity risk to human health, and the health of the environment.
Essential Drinking Water
Triclosan can react with chlorine in tap water and transform into the carcinogen, chloroform. With some sunlight dioxins are formed which are highly toxic, pollutants that can cause health problems and many side effects. Common household products such as shampoo and conditioner can interact with disinfectants at US waste water treatment facilities inducing nitrosamines, which ultimately end up back in drinking water.
Skin Irritants
Majority of the products used on the skin are absorbed and deposited into the blood system. Even more startling the average woman absorbs 30 pounds of the ingredients contained in moisturizers over sixty years. And lipstick wearers consume an average of 7 pounds of lipstick in a lifetime. Most of those moisturizers contain aluminum, artificial colors, and -parabens, which cause skin irritation and can cause cancer. And lipstick wearers consume this stuff.
When shopping for Essential oils it is best to use good quality oils from a natural source. Natural Essential Wholesale is an amazing company that carries both retail and wholesale products with total focus on natural and organic living. A great online store is Environmentally friendly, Healthy Living e-commerce Shop and they are very affordable. The company also offers attractive ongoing promotions with very friendly customer service and support team. The company is based in Oregon, USA and have a wide range of products to choose from. Something that sets them a part is that they often have news update for the industry and educational information on their website for the customers to help make informed decisions.
Natural Essential Wholesale, USA is delighted to announce the launch of the exciting brand name Naturall. The company is one of the reputed manufacturer and supplier of qualitative products dedicated to providing the essential supplies and ingredients with a very friendly on-line resource for sourcing innovative and affordable products.
With the focus to use natural ingredients, promote organic resources and value the healthy lifestyle, Natural Essential Wholesale has become a top notch organization in the sphere of offering a qualitative assortment of products in the global market.
The easy and simple e-commerce website platform offers a very user-friendly navigation, comprehensive product information and additional resources for ingredients, industry and basis to connect entrepreneurs and customers at large.