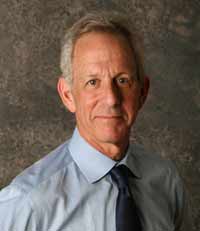 This disaster is an example of corporate irresponsibility abetted by regulatory failure.
Minneapolis, MN (PRWEB) October 18, 2012
Attorney Fred Pritzker, a national food safety lawyer, calls on Congress to create a compensation fund for people injured and the families of people killed by poisoned drugs in the national meningitis outbreak linked to injectable steroids allegedly produced by the New England Compounding Center (NECC). Pritzker has filed a meningitis outbreak lawsuit against NECC on behalf of one of his clients (Case 0:12-cv-02625-ADM-FLN Edwards v. New England Compounding Pharmacy, Inc.).
"This disaster is an example of corporate irresponsibility abetted by regulatory failure," said Pritzker. A lawsuit filed against NECC by Pritzker alleges that the company produced injectable drug products adulterated with a deadly fungus. The lawsuit also alleges that instead of preparing those adulterated drugs for individual patients (as a compounding pharmacy is supposed to do), NECC acted as an unregulated drug manufacturer.
"Because compounding pharmacies fall through the cracks of federal and state regulation, NECC's alleged unsafe practices (in selling its products without individual prescriptions and preparing the drugs in insanitary conditions) were never discovered or stopped," claims Pritzker.
"The injustice goes even further: The thousands of people affected by the defective and unregulated drugs will never receive adequate compensation for their medical bills, wage loss and pain and suffering," continued Pritzker. "That's because NECC undoubtedly lacks sufficient insurance coverage and assets to adequately compensate its drug victims and will likely rely on the protection of corporate bankruptcy laws to shield company officials from additional financial exposure."
"The politicians who failed to enact laws regulating compounding pharmacies and the regulatory officials who failed to enforce existing requirements will also likely escape any fallout from this debacle. This leaves, as it usually does, the afflicted patients to struggle on with their lives long after the spotlight on this mess has been turned off," said Pritzker.
Pritzker claims that it is only fair that Congress enact and President Obama sign legislation creating a compensation fund for the innocent victims of this meningitis outbreak. According to Pritzker, those victims include the families of the people killed by this adulterated drug; individuals diagnosed with meningitis as a result of the drug; and the thousands of people who undergo painful and expensive tests, including spinal taps, to find out if they were poisoned by it.
"This is not a novel suggestion," claims Pritzker. "9/11 victims and their families, bridge collapse victims, drought and flood victims – they all received forms of compensation for their losses. Is there any valid reason for treating these people any differently?"
Fred Pritzker has a national practice representing victims of pathogenic adulteration of both food and drug products. He has obtained some of the largest verdicts and settlements in product liability cases, including a recent $40,000,000 recovery for clients injured by another medical product. Pritzker also represented the family of a woman who died from a medication made by another compounding pharmacy. Pritzker can be reached at 1-888-377-8900 (toll free). More information can be found on the PritzkerOlsen, P.A. personal injury blog. The firm has offices in Minneapolis, MN.