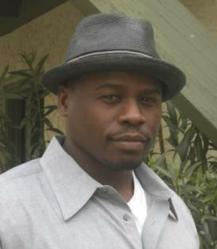 Monroe, WI (PRWEB) October 18, 2012
Damon Washington, a designer for Scott Ryan Jewelry, is being honored at the banquet to celebrate outstanding athletes on Friday October 26th at 5:30pm at the Lory Student Center Theatre in Ft Collins Colorado. Football has always been in Damon's blood and in 1995 he was signed by head coach Sonny Lubick. Damon excelled throughout his career, so much in fact that he was named MVP his freshman at the Holiday Bowl. He later played for the New York Giants and was part of the team that competed in the Super Bowl XXXV.
Not only is Damon a great football player, he is also a wonderful designer. Creating hand-made jewelry is a passion that he found later on in life. Designing and creating this one of a kind jewelry truly seems to be Damon's calling. Damon is so gifted at designing jewelry that he is the head designer at Scott Ryan Jewelry.
Damon currently lives in Arizona where he keeps in touch with former NFL teammates such as Clark Haggans. Washington is godfather to Clark's two children. Damon is a humble man who credits the teams that he was able to be a part of.
Scott Ryan Jewelry is lucky to have a man of such talent and focus. Damon is a great asset to the company and to the clients he works with. Damon has an eye for the hottest trends and new styles. Damon also possesses an amazing talent both with pencil and a computer. Damon has created some of the most innovative and beautiful pieces of custom jewelry for his clients. Damon has a gift that truly must be seen in order to be appreciated.