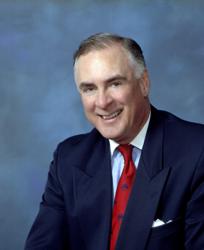 "These are no longer just ideas, but have taken form and must be adopted for a program to succeed" says Mr. Lenihan.
Princeton, NJ (PRWEB) October 18, 2012
How do you create a wellness program that focuses on behavior change, prevention and increased positive outcomes through healthy social gaming and relevant content? What strategies can you enlist that will not only guarantee higher levels of engagement, but also trigger sustainability and accountability by participants? These topics and more will be covered in the Webinar hosted by AIS on Tuesday October 23.
Mr. Lenihan will use over three decades of healthcare knowledge and first-hand experience with Consumer Directed Healthcare (CDH) to offer his perspective on integrated strategies such as gamification of health factors and "social" connectedness to drive engagement and user satisfaction. "These are no longer just ideas, but have taken form and must be adopted for a program to succeed" says Mr. Lenihan. More importantly, no population is the same, therefore there is "no one size fits all solution" that can be utilized. Customization and real-time data will be the driving force behind the success or failure of this next generation. A generation of wellness and disease prevention.
Additionally, the Webinar will focus on gamification from not only the vendor point of view, but the health plan. The webinar is set to begin at 1PM Tuesday Oct 23, 2012 and will run for 90 minutes. For more information on how to register, please visit the AIS website.
About Healthper
Healthper is an innovative health engagement platform, founded in 2010 and developed by the team from CareGain that helped to facilitate Health Savings Accounts (HSA). Healthper helps drive sustainable long term behavioral changes through its enterprise-ready, social health engagement platform. Additionally, Healthper can increase participation and improve health outcomes by making health & wellness fun, social and rewarding. Organizations are provided a platform to configure or create a wellness solution tailored to their populations needs with aggregated real-time data reporting for measurable outcomes. The solution promotes adherence through wellness compliance schedules that are driven by rules that operate on member data. Healthper is a privately held company based in Princeton, NJ. For more information, please visit: http://www.healthper.com or follow us on twitter @healthper
About David J. Lenihan
David was a Co-Founder & CEO of CareGain, a pioneer in Consumer-Directed Health care, offering employers and health insurance plans a state-of-the art technology platform for HRA (Healthcare Reimbursement Accounts) and HSA (Healthcare Savings Account)plan design and administration (acquired by Fiserv). David is considered a "Father of HSAs" for his legislative efforts in getting the Health Savings Account legislation passed. More recently, as CEO he led HxTechnologies sale to MEDecision, a unit of HCSC (Blue Cross of Illinois). Earlier, he served in senior executive capacities at NeuVis (acquired by IBM), Merrill Lynch and Oryx Merchant Bank having started his career with Chase Manhattan Bank. David has also served as a diplomat with Top Secret clearance.
About Atlantic Information Services, Inc. (AIS)
Atlantic Information Services, Inc. (AIS) is a publishing and information company that has been serving the health care industry for more than 25 years. It develops highly targeted news, data and strategic information for managers in hospitals, health plans, medical group practices, pharmaceutical companies and other health care organizations. AIS products include print and electronic newsletters, Web sites, looseleafs, books, strategic reports, databases, webinars and conferences.