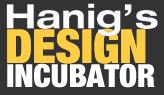 The footwear industry is driven by fresh, new
product, and I am excited about the innovative designs that will be presented
in this contest.
- Peter Hanig
Chicago, Illinois (PRWEB) October 19, 2012
Hanig's Design Incubator at HanigsDesign.com gives both amateur and professional designers the opportunity to impress leading footwear brands and industry influencers. The Hanig's Design Incubator is sponsored by Hanig's Footwear, a Chicago-based retailer known for often being the first to take new artfully crafted and innovative footwear designs to market. The incubator is sponsored by footwear brands such as Fly London, Tsubo, Merrell, Dansko, Arche and ECCO. The design incubator is powered by OurHelix, an agency that imagines and creates digital solutions for brands and organizations.
Peter Hanig, who has been recognized as one of the top 100 global industry influencers by Footwear News, a subsidiary of Women's Wear Daily, leads Hanig's Footwear. Hanig's reputation is based on a keen eye for recognizing innovative design and new concepts that meld style, function and comfort. Hanig's Footwear has been influential in being one of the first to bring new design concepts to market with brands such as Vibram's Fivefinger, Timberland, ECCO and Thierry Rabotin.
Hanig's Design Incubator will name two winners. A committee of industry experts and influencers will determine the Grand Prize winner, and that winner will take two trips. The first trip is to Portugal to meet with the management of the popular brand Fly London. Then, return to the United States for a second trip to a major U.S. footwear design headquarters, chosen by the committee of judges that best complements the style and attributes of the winning shoe design. Airfare and hotel accommodations will be paid by the contest for both trips.
The second winner will be determined by popular vote through the online voting at HanigsDesign.com. This winner will receive $1,000 in cash, $1,000 in Hanig's Footwear merchandise and exposure to industry experts and influencers with major footwear brands.
"The footwear industry is driven by fresh, new product, and I am excited about the innovative designs that will be presented in this contest", Peter Hanig.
Designers can submit their designs at HanigsDesign.com. The submission experience, designed by OurHelix, keeps the process easy to manage for the designers and allows them to return to the site to monitor the votes cast for their design, as compared to other designs. OurHelix has created a 5-star rating system for each design that simply keeps a tally of votes and allows voters to submit a comment by logging on with their Facebook account.
The Hanig's Design Incubator begins accepting designs on October 17, 2012, voting begins on November 1, 2012 and the contest ends December 12, 2012. Winners will be notified no later than January 4, 2013.
Hanig's Footwear, is a long-time Chicago-based retailer combining global fashion trends with the atmosphere of a local family business within their stores and online. Hanig's is driven by functionally stylish and innovative designs, that offer comfort and celebrate the art of shoemaking. Hanig's Footwear is often one of the first to take new concepts and brands to market and is considered a leading influencer in the industry according to Footwear News.
OurHelix, is a Chicago-based firm that imagines and creates revenue-driving digital experiences for brands and businesses. From a single control panel businesses can control their own digital world including their website presence, social media and mobile marketing with tools for lead generation, customer relationship management (CRM), search engine optimization (SEO) and analytics.