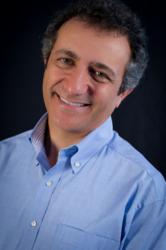 You have to go slow if you want to get anywhere fast.
Glendale, California (PRWEB) October 18, 2012
Philosophers speak of "the problem of evil." Writers ask "why do bad things happen to good people?" Each and every one of us confronts injustice – large and small – every day of our lives.
And for the most part people accept it. People are told to play the cards they've been dealt and to put up with what they can't change. People are told to hand responsibility off to a higher authority. "Vengeance is mine, sayeth the Lord" and in today's world more and more people are trying to get away with conduct unimaginable only 50 or 100 years ago. And who could blame them? If this life is the only life they have and there is no evidence of anyone suffering after death or burning in hell, may as well "Live it up" to the maximum.
But in his powerful new book entitled "Is That All There Is?" author Paul Alnelzian shows how today's sad state of affairs have come about, how religious authorities since the time of the Romans manipulated the teachings of Christ and eliminated all the "controversial" elements that did not contribute to their desire of power and control of the people.
Three hundred years after the death of Christ there was enormous disagreements among Christians as to what Christ really taught, and what he meant in both public and secret teachings and discourses. The Roman Catholic church with the help of the Emperor Constantine—who had converted to Christianity—eliminated all rival sects and established the monopoly of the Roman church, from which all other Christian denominations evolved.
Even 1,700 years ago, the power of the Emperor was needed to establish the new "religious order." Religious buildings and churches were confiscated and turned over to the Roman Catholic Church. All religious books other than the "New and Improved Book of Christianity" -- named the Old and New Testaments -- were declared illegal by the Emperor. Possession of any other religious book could mean death.
How could this cause the decline of virtue in today's society? In order to enhance their power, the Church authorities removed personal responsibility from the teachings of Christ– that is, karma, "what goes around comes around" – and by so doing the Church forced itself upon the people as the mandatory intermediary to God. This one simple step, by itself, eliminated the possibility of answering the most tormenting questions human beings frequently ask – for example, "Why do bad things happen to good people?"
The ultimate expression of karma – the doctrine of reincarnation – was actually a basic principle of Judaism and early Christiantity. But since the idea that "you will reap what you sow in your next lifetime" diminished the importance of the official priesthood, reincarnation was tagged as heresy. If people alone are responsible for the effects of their actions, what do they need priests for? This was a question that no one could be allowed to ask. The answer was just too revolutionary.
This single step took responsibility for people's actions away from the people themselves. Anyone who accepted Christ through the Church could now be forgiven for anything if submission to church was accepted. But today people are no longer the gullible peasants and farmers of the ancient world, to fear the choice of heaven or hell as dictated by a priest supposedly articulating God's judgment..
The possibility of reincarnation has always remained hardwired in the human psyche. It's an idea whose time has come….again. What's more, it's no longer only a religious concern. Even mainstream science now recognizes the shortcomings of a strictly materialist model of reality.
"Is That All There Is?" makes startling revelations about an idea whose time has come….again! Book launch in December 2012. Pre-publication review copies are available. To schedule an interview, request a review copy, pre-purchase one or for further information, contact: Paul Alnezian at http://www.PaulAlnezian.com. (818)415-6796.