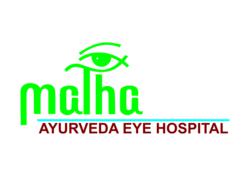 80% of blindness due to diabetic retinopathy can be avoided if the patient gets the right treatment at the right time
Trivandrum, Kerala (India) (PRWEB) October 19, 2012
Researchers of Department of Diabetic Retinopathy Studies at Matha Ayurveda Eye Hospitals have announced their new treatment program for Diabetic Retinopathy on Ayurvedic Principles. This improved line of treatment approach would be giving equal importance to preventive and curative aspects of the disease. Diabetic patients now have the option to take preventive ayurvedic eye treatments at Matha Ayurveda Eye Hospitals and to preserve their vision by protecting their eye from the onset of diabetic retinopathy.
Diabetic Retinopathy is a clinical condition in which the micro vascular system of Retina is affected. If not treated in the very early stage it leads to blindness. Currently there are treatments for Diabetic retinopathy, but without guaranteed results. The sad reality is that patients are not aware of preventive measures. What diabetic patients do now is to keep on checking the eyes for Retinopathy and when it manifests, go for treatment.
Ayurveda with its vast array of treatment procedures and internal medicines promises a solution for this problem, as preventive measure. On this basis Matha Ayurveda Eye Hospital, in Kerala introduces a treatment program for Diabetic patients to prevent or delay the development of Diabetic Retinopathy. This ayurvedic eye treatment procedure maintains the blood circulation of retina and increases the functional capacity of the eye.
According to Ayurvedic principles, diabetic retinopathy can be classified into 3 stages: Stage 1, Stage 2 and Stage 3. Dr P K Santhakumari, Chief Physician, who led this research at Matha Ayurveda Eye Hospitals, from her 30 years of experience in Ayurvedic Ophthalmology, says that D R patients coming to Ayurvedic treatment at stage1 have got a high chance of getting the disease cured. Stage 2 patients have chances to getting the progress of the disease arrested. Improvement in vision depends on many other factors during this second stage. Stage 3 patients generally come to Ayurvedic treatment after trying all other methods of treatment. In their case the only possibility is to prevent blindness.
In India, diabetic retinopathy is the leading cause of blindness among the earning class of population. Also, more than 80% of blindness due to diabetic retinopathy can be avoided if the patient gets the right treatment at the right time. It is from this awareness Matha Ayurveda Hospital decided to develop special program for Diabetic Retinopathy. This program includes mainly three factors: 1. Preventive measures 2.Treatment procedures 3. Prevention of blindness method. All these three steps are combined with advices on food & exercises, internal medicine and I P management.
Mr. Arunjith Puthussery, Executive Director, Matha Ayurveda Eye Hospitals proudly introduces this program for the Diabetic patients to protect their vision. He adds, there will be comprehensive monitoring of the patients at regular intervals throughout the year as part of this program.
Matha Ayurveda Eye Hospital is a Super specialty Ayurvedic Eye Hospital, Trivandrum (Kerala, India) founded by Dr. P.K Santhakumari. She is having more than 30 years of experience in Ayurvedic Ophthalmology and is nominated as Subject expert by various universities and Government of India. From its modest beginning in 2003, the hospital has grown to be an international Ayurvedic Eye Care Centre with special departments for Diabetic Retinopathy, Macular Degeneration, Glaucoma, Progressive Myopia and Retinitis Pigmentosa. The latest addition to the group of hospitals is "HEALTHY EYES", an ayurvedic eye care centre, exclusively for preventive and rejuvenation therapies of the eye.