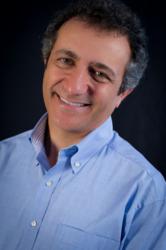 As above, so below... we are a microcosm within the macrocosm, godly particles within the body of God just like Russian Matryoshka dolls.
Glendale, CA (PRWEB) October 18, 2012
More than 1700 years ago, at an obscure location in present day Turkey, one of the most fateful decisions in human history was put into action. Today almost no one knows about this decision, yet it continues to powerfully influence our lives. It determines how we think about our past, present, and future – not just in this world, but for eternity in infinity.
This was, in effect, when people started to believe in Santa Claus. In a decree by the Roman Emperor Constantine, who had become a Christian—and reaffirmed 200 years later by Emperor Justinian—the doctrine of reincarnation would now become a heresy, a sin. Since the idea that "we will reap what we sow" in our next lifetime diminished, in order for the importance and power of the official priesthood to grow, reincarnation had to go.
Instead, people were now supposed to believe in a celestial judge who carefully listened to recommendations by his legal representatives in the churches, synagogues and mosques, who practiced on earth on behalf of celestial courts. A God who "knows when you've been bad or good" and who supposedly, according to his earthly legal representatives licensed by churches, synagogues and mosques, forgave all sins to anyone who accepted Jesus as the Son of God, or accepted Mohammad as God's only prophet. But how can both be right? Or could they both be wrong?
Emperor Constantine is said to have delayed his baptism until a day before his anticipated death, believing that baptism would eliminate and cleanse all his sins until that point. Perhaps Hitler, Genghis Khan and Saddam Hussein were also privy to that "secret" knowledge.
The concept of reincarnation remains hardwired in the human psyche. And as Paul Alnezian shows in his powerful new book entitled Is That All There Is?, reincarnation is an idea whose time has come….again. Much evidence of this has been compiled by deeply skeptical researchers, yet it has never been officially accepted, at least as a strong possibility, nor refuted. Paul shows how one can and must accept the personal responsibility that karmic reincarnation demands as the only way to explain why "bad things happen to good people."
Book launch in December 2012. Pre-publication review copies are available. To request copy, pre-purchase one, schedule interview, speaking engagement or for further information, contact: Paul Alnezian at http://www.PaulAlnezian.com. (818)415-6796.