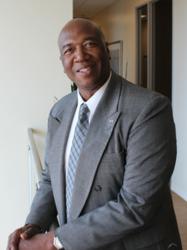 I am very excited to join this outstanding institution
Irvine, CA (PRWEB) October 18, 2012
California Southern University is pleased to announce that Tommy Tunson has joined the university as chairman of the criminal justice and law enforcement department.
Tunson brings a wealth of experience and expertise to the position. He retired from the U.S. Army at the rank of Lieutenant Colonel after a distinguished 33-year military career. He also has more than 30 years of law enforcement experience in every facet of police work from patrol to investigations, narcotics, and homicide. He eventually rose to the rank of chief of police for three different communities.
Tunson has also been involved in education for much of his career. He holds bachelor's (pre-law) and master's (public administration with a concentration in organizational leadership) degrees from National University. In addition, he has taught criminal justice and leadership courses at the undergraduate and graduate level for more than a decade.
"I am very excited to join this outstanding institution," says Tunson. "Being able to draw upon my military, law enforcement and education backgrounds for the benefit of CalSouthern students is a unique opportunity and a wonderful culmination of my career. I look forward to working with the rest of this talented team to continue to grow and enhance the department."
CalSouthern's Bachelor of Science in Criminal Justice degree program was launched earlier this year and combines foundational courses such as legal procedure and criminal law with specialized, career-relevant curriculum such as digital crime, forensic psychology, terrorism response, substance abuse, and white-collar crime, among others.
Founded in 1978, California Southern University is a premier, accredited online university offering degree programs at the associate, bachelor's, master's, and doctoral levels in business, law, criminal justice, and psychology to an international student body, utilizing a proprietary online learning system. CalSouthern is accredited by the Accrediting Commission of the Distance Education and Training Council. The Accrediting Commission of the Distance Education and Training Council is listed by the U.S. Department of Education as a nationally recognized accrediting agency. The Accrediting Commission of the Distance Education and Training Council is a recognized member of the Council for Higher Education Accreditation. To learn more about CalSouthern, please visit http://www.calsouthern.edu.
http://www.calsouthern.edu/content/press-releases/california-southern-university-names-chairman-of-criminal-justice-and-law-enforcement-department/