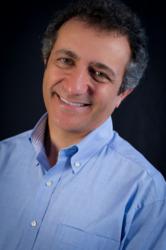 Accidents Are Not Accidental
Glendale, CA (PRWEB) October 18, 2012
More than 1,700 years ago, at an obscure location in present day Turkey, one of the most fateful decisions in recent human history was put into action. Today almost no one knows about this decision, yet it continues to powerfully influence our lives. It determines how we think about our past, present, and future – not just in this world, but for eternity in infinity.
The decision was made by the Roman Emperor Constantine. It was put into effect at the First Council of Nicaea, in the year 325. The Council was attended by only around 20% of all Christian bishops from all over the Roman Empire. Constantine had decided to become a Christian, but he wanted to make sure the Christian Bible served his purposes. And the Bishops in attendance were only too happy to oblige.
Together, they decided to ban the doctrine of reincarnation, which had been a fundamental Judeo-Christian teaching until that time. But since the idea that we will "reap what we sow" in our next lifetime diminished the importance of the official priesthood, reincarnation was tagged as heresy. It had to go in order to establish the church as the mandatory intermediary to God!
In his important new book entitled "Is That All There Is?" author Paul Alnezian shows how reincarnation – karma, "what goes around comes around" – remains hardwired in the human psyche. It's an idea whose time has come….again.
Alnezian also shows clearly that rejection or acceptance of reincarnation is not simply a matter of religious or intellectual belief anymore considering the mountain of corroborating and circumstantial evidence that we now have at our disposal.
What's more, reincarnation is no longer only a religious concern. The book provides startling evidence of lucid preparation for death, the existence beyond death and even of return to life. Much of this evidence has been compiled by deeply skeptical researchers, and yet it has never been neither officially accepted nor refuted. "Is That All There Is?" is full of revelations about our past, present, and future. Readers' lives – and their view of life and death – will be changed forever. Book launch in December 2012. Pre-publication review copies are available. To request copy, pre-purchase one, schedule interview, speaking engagement or for further information, contact: Paul Alnezian at http://www.PaulAlnezian.com. (818)415-6796.