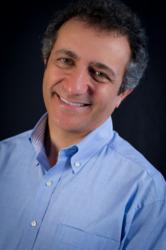 You have to go slow if you want to get anywhere fast
(PRWEB) October 18, 2012
Right Home Property Management, a division of Glendale based Right Home Realty, a real estate and property management company, has introduced an extremely innovative flash back to yesteryears when people mattered a lot more, "we call it the Old and Improved Retro-way of managing income property for today's changing economic environment," said company President Paul Yalnezian with a twinkle in his eyes! It is gratifying to know that in spite of major technical improvements and efficiencies in part due to the Internet, we are coming to realization that certain things can never be done as well as humans can do, at least for now.
Just as there is a big difference between an individual trading online, through a stock broker and an investment advisor/manager, there are also major differences in ways of managing real estate. Like money, real estate is also an asset that needs to be cared for and grown.
While we're seeing radical changes in most major industries, the property management industry does not seem to have evolved beyond the traditional basics. Why do property owners who live in their rental buildings typically do a great job managing their property? Because they naturally do what works best and they don't even know it! That "secret ingredient" missing in today's professional property management alternatives can significantly add to a property owner's short and long term profits.
Here's how company President Yalnezian explains it.
In the medical field preventive health care has finally become more accepted and even encouraged by major insurance providers. Cars and even appliances recommend preventive care and maintenance and even offer extended warrantees to give more peace of mind to the owners. When considering income property, although preventive maintenance of the building is important, and usually recommended, but that pales in comparison to the preventive maintenance of the bigger asset, the tenants.
Right Home PM is offering to treat each tenant is like a goose that lays every month a golden egg we call rent, and as such should be well cared-for! Tenant Intelligence, or how much we know about each tenant's life, career, business and economic health is of enormous value that has proven itself over and over. "Lack of such intelligence is the biggest weakness of major banks with their clients who make monthly mortgage payments. That's why major banks usually have a much higher default rate than smaller, regional banks or credit unions who know their clients usually even by first name", said Paul Yalnezian, President of Right Home. He also added: "It is a well-known fact that people are less likely to lie to person standing in front of them, looking them in the eye, than to a person over the phone!"
Such rapport with one's clients or tenants is extremely valuable and can save thousands of dollars in lost rents, higher costs of repair, vacancies and knowledge that allows a property manager take quicker action and increase profitability for a landlord. "From our experience at Right Home PM," added Mr. Yalnezian, "we know that the extra effort increases both short term as well as long term profitability significantly."
The Right Home PM services range from simply rent collection on the low end to the full service including preventive tenant care and complete management accounting and preparation of tax reports to be filed with tax returns.
The company is so confident of its service level that it even offers performance guarantees whereby they reduce their fees depending on how the building performs overall and whether they deliver on their promises or not.
Don't we wish attorneys and doctors could guarantee their work like they do?
For Interviews or to contact the company directly call: 818-240-7840, or 800-873-8373.
http://www.RightHomePm.com