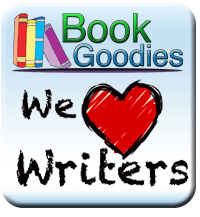 Writers are very willing to share tips and tricks when asked, we have awesome authors at BookGoodies.com that are sharing not only tips for NaNoWriMo, but for all types of genres.
New York, NY (PRWEB) October 22, 2012
BookGoodies.com is a fast growing community where authors are helping each other to accomplish their dreams. Via podcasts, posts with advice and a fun event planned for October 24th - a day of "Flashcasts". Flashcasts are going to be fast 10 minute podcasts with the guests all giving advice on how to complete the NaNoWriMo challenge successfully.
Authors are adding to the wealth of information on the BookGoodies site constantly via Author Interviews, podcasts and advice about marketing. BookGoodies gives free promotional opportunities for authors about their books and projects as long as they are will to share advice for others as well.
About BookGoodies:
Our mission at BookGoodies.com is to present information for authors to be able to make wise choices in their writing and publishing journey and give all authors a chance to be discovered, reviewed and read.
Education is key, our podcasts are here for authors and others to share their methods, ideas, writing tips, marketing tips and working tips.