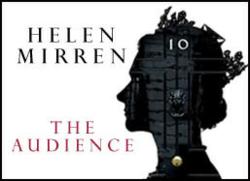 (PRWEB UK) 19 October 2012
Superbreak, the London theatre breaks specialist, has announced an exciting new line up of star-studded shows for the 2012/13 theatre season. The new shows will feature a wealth of world-wide prestigious performers from Dame Judi Dench, Dame Helen Mirren, Stephen Fry, Rob Brydon, Daniel Radcliffe and Jude Law. The range of new shows are already available to book online via the Superbreak.com website or via the York based call centre and offer customers an extensive range of central London hotels, theatre shows and ticketing options, which will allow customers to enjoy the best of the west end whatever the budget.
New to the theatre programme this week includes the hugely anticipated 'The Audience', starring multi award-winner Dame Helen Mirren performing the role of Queen Elizabeth II which is set to open in the New Year. Customers can also choose from a truly bumper crop of new productions including 'Twelfth Night' starring Stephen Fry and Mark Rylance, 'Peter & Alice' starring Dame Judi Dench, 'Henry V' with Jude Law and the 'Cripple of Inishmaan' with Harry Potter star Daniel Radcliffe. Alongside these new shows, a number of Christmas pantomimes starring Lilly Savage in Aladdin and Tommy Steele in 'Scrooge' at the London Palladium have been added to appeal to families and those planning on visiting the capital in the run up to the festive season or taking early New Year breaks.
Superbreak has developed a strong pedigree as a theatre break provider offering a dazzling array of West end shows, and has recently expanded its range of performances to a number of key UK & Irish cities, including Manchester, Bristol, Edinburgh, Newcastle, Cardiff and Dublin. The addition of new star-studded shows, along with stage productions of popular films including The Bodyguard and Academy Award® winner Sam Mendes production of Charlie & the Chocolate factory, allows the company to extend its reach to avid theatre-goers, families, couples, groups and those yet to experience the West End alike.
David Thomas, Head of Theatre & Events at Superbreak, commented: "Personally, I cannot wait to see the wealth of super star acting talent that will be exploding onto our stages over the months to come, but there are two new performers in particular that have got my pulse racing: Heather Headley in 'The Bodyguard Musical,' based on the film classic with Whitney Houston and Kevin Costner, and Sally Ann Triplet in Viva Forever! the new musical based on the music of the Spice Girls. Mark my words, by this time next year, their names could be up there with biggest and best of them, helping to safeguard London's crown as the entertainment capital of the world".
About Superbreak:
Superbreak is the internet division of Superbreak Mini Holidays Limited, the market leader for short breaks and hotels throughout the UK and beyond, including hotels in Edinburgh and London to Paris and even Dubai. Superbreak is part of Holiday Break plc. Based in York, England, Superbreak specialises in booking city breaks in 2-5 star hotel accommodation throughout Britain for the leisure traveller. Superbreak also work with various travel providers offering a range of rail breaks, P&O mini cruise breaks, flights & more.
With 5000 plus hotel partners in worldwide locations from Manchester to Brighton, from London to Paris and with great availability and rates for theatre breaks, events at the O2 Arena, various popular attractions and national and international rail partners, Superbreak can offer an outstanding depth and breadth of UK and Overseas short break products.
Note to Editors
We authorise the republication of this content with the condition that a link to Superbreak is included: http://www.superbreak.com