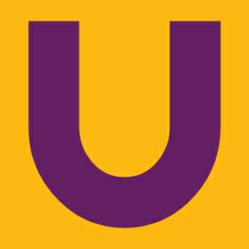 Pembroke Pines, Fl (PRWEB) October 18, 2012
UmeNow, the 'People Only' private social network that has banned all tracking, announced today that it has expanded to include a section where members and visitors can view recommended books. UmeNow editors select which books to promote without sharing their rating system. Authors and publishers can directly request to have their books featured within UmeNow, provided the book is available for purchase online. While all genres are welcomed, it is against company policy to promote any form of pornography or erotica. Books that fall into these categories will not be considered.
Independent authors can also expect to be listed within the "recommended book" section, with no preference given to authors who are published through major houses.
"Indie authors are proving that they too can produce great work. We acknowledge this by actively searching for Indie authors that are unknown," stated Evelyn Castillo-Bach, CEO of UmeNow.
Authors also have the option to join UmeNow and start blogs to promote themselves and their work. However, UmeNow editors do not show a preference to authors who are also UmeNow members. Submissions to UmeNow editors must include a link to the book showing where it can be purchased online. Interested authors should write: editors (at) umenow (dot) com.
Company Information
UmeNow is a private social network has banned all tracking and all ads. Its 2-tier membership structure is designed to provide the same level of privacy protection to all members. Any free members can create blogs. Premium level members who subscribe for $6.00/ month have access to all site areas. UmeNow entered into its silent launch in July 2011.
Evelyn Castillo-Bach is also the founder of Collegiate Nation. Both UmeNow and Collegiate Nation are known for fiercely protecting the privacy rights of its members. All third party apps and games are banned to safeguard members from back door tracking and unauthorized information extraction.
Castillo-Bach earned her M.S. in 1993 from Columbia University Graduate School of Journalism. She has traveled extensively in Ethiopia and in the Balkans, accompanying her Danish husband who is a lawyer.
As a debut author Castillo-Bach takes her readers into an intimate world where unspeakable loss meets universal success principles."Champions, Inc: Powerful Life Principles" was published on August 30, 2012, as an eBook, available on Amazon, ISBN:978-0-9882220-0-7.