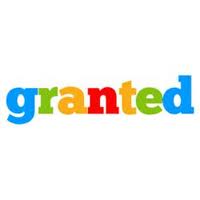 Granted.com has 19,000 energy jobs listed, a positive sign for Obama's energy policies.
Pasadena, CA (PRWEB) October 18, 2012
The October 16, 2012 debate between President Obama and Governor Romney showed the stark contrast in their energy programs. While both promoted fossil fuels, it is Obama's efforts toward energy efficiency and renewable energy that makes his policies the better job creator. The administration's focus on renewal energy is creating new jobs today as seen in the nearly 19,000 energy sector job openings on the job search engine Granted.com. The site provides listings from all across the country. "We're seeing a significant increase in energy positions," says Granted.com CEO, A. Harrison Barnes. "It is an upward trend we don't expect to stop any time soon."
In the most recent debate Obama discussed his energy strategy. It involves improving fuel efficiency as a top priority. Phasing in gradually with the 2012 model year, this means cars will use less fuel, lowering dependence on oil imports. The standards are expected to double by 2025, which works out to vehicles averaging 54.5 miles per gallon. While this will produce major cost savings, more significantly, according to the Center for American Progress, the auto industry added 236,000 jobs since 2009 as it started to implement the new standards.
Obama also aims to increase the amount of energy consumers get from alternative sources. For instance, electricity production from wind turbines is up 1.3-percent since 2008. That's 4 percent of the country's electricity. Under these new policies, it is expected that number can increase to 20 percent, according to the Energy Department.
Some of the country's best sources of wind energy are in the plains of the Midwest, an area recuperating from manufacturing losses of the last couple of decades. E&E Publishing now estimates that the wind industry employs 5,500 Iowans directly. Since wind turbine manufacturing is highly technical, employees are paid accordingly. Average wages paid in turbine manufacturing are between $50,000 and $75,000 a year considerable more than most Midwest manufacturing jobs.
These numbers are completely up to date and show a rise in job listings in this field. They are only expected to increase as current policies continue to be implemented. At the moment, energy jobs seem to be focused in a few specific areas. California jobs are particularly prominent as are Pennsylvania positions. California has many green energy manufacturers and suppliers while Pennsylvania is the hub for natural gas extraction using a controversial technique called hydraulic fracturing or fracking.
About Granted.com
Granted.com is a job search website designed to streamline the process of looking for a job. It was founded by A. Harrison Barnes in 2012 and is currently based in Pasadena, CA.