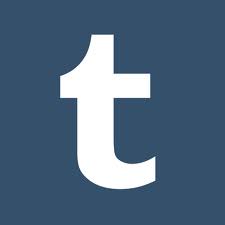 We at Buy Real Marketing are always looking to improve the customer experience as much as possible
Ottawa, ON (PRWEB) October 19, 2012
Buy Real Marketing, the leading provider of web 2.0 business applications and social media marketing services, has announced that they have made vast improvements to their Tumblr service offering.
An original part of the initial Buy Real Marketing service lineup, the Tumblr followers service was put on hold for several months. It returned on late August this year due to high demand, allowing customers to buy Tumblr followers again.
"We at Buy Real Marketing are always looking to improve the customer experience as much as possible and getting the best value for your money is a huge part of that. Loyalty is the best thing a customer can give you, and at the end of the day, we want people to know we were worth it." explains JP Bisson, Managing Director for Buy Real Marketing.
Along with the improvements done to the Tumblr service, Buy Real Marketing has also unveiled a special Tumblr promo for those who are logged in to their dedicated ordering tool, slashing prices by more than half.
Tumblr's rapid growth has increased interest in the platform; the micro-blogging networking website receives over 13.4 million unique views per month with 64.7 million blogs. Appealing mostly to businesses and with high visual value like fashion and cuisine, Tumblr has also gained ground as an easy-to-use blogging platform.
Buy Real Marketing is a company that offers services that help clients grow their business through social media. Customer support is available 24/7 and services are offered with a 100% Money Back Guarantee.
To know more about the company's services, visit their website at http://www.buyrealmarketing.com or contact them at 1-877-435-5955.
About
Buy Real Marketing is owned by Clicking Labs, Inc. Clicking Labs is a well established internet marketing company founded in 2010 by Jean-Patrick Bisson, Diana Quartin and Jonathan Kennedy. The company specializes in driving search marketing and social media traffic, social web app development and conversion optimization. Each product or service specifically helps small/medium website owners increase online visibility and improve online sales.