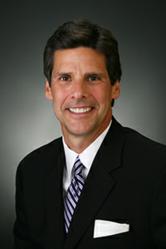 Chicago, IL (PRWEB) October 18, 2012
On October 8, 2012, personal injury attorney Stephen D. Phillips of Phillips Law Offices was a featured speaker at the Illinois Trial Lawyers Association Update and Review Seminar.
Mr. Phillips discussed recent case law, including evidence sufficient to defeat apparent agency between doctors and hospitals, statute of limitations and statute of repose-fraudulent concealment, professional medical negligence, discovery rules, relevant evidence regarding damages, proof of loss of society, 224 petitions, foundation for photographs and evidence of prior injuries, and Illinois Supreme Court Rule 213 and Rule 214.
This speaking engagement was of particular significance to Mr. Phillips, as he will become president of the Illinois Trial Lawyers Association in 2013. The Illinois Trial Lawyers Association is the largest bar association in Illinois dedicated exclusively to representing people and families injured due to the negligence of others.
About Stephen D. Phillips
Attorney Phillips has been practicing law for over 25 years. In addition to his work with Phillips Law Offices, he also belongs to the International Academy of Trial Lawyers, which includes only 500 attorneys worldwide. A statewide survey of lawyers voted him as one of the Leading Personal Injury Lawyers in Illinois. His peers, in yet another statewide survey of lawyers, also voted Mr. Phillips a Superlawyer. The National Trial Lawyers elected him as one of the Top 100 Trial Lawyers in Illinois. And, he has been recognized in Chicago Lawyer Magazine as resolving the most $1 million-plus cases than any other lawyer in Illinois in a year. In 2013, he will take his place as president of the Illinois Trial Lawyers Association.
About Phillips Law Offices
For more than 65 years, the Chicago personal injury attorneys of the Phillips Law Offices have been offering a higher level of service. From their first personal injury cases involving the workers of Chicago to the vast array of pharmaceutical liability cases of today, their lawyers go above and beyond for every client. They pursue every claim with zeal, determined to obtain the best possible outcome. For more information about the firm, please visit the Phillips Law website or call 312-346-4262.
Phillips Law Offices
161 N. Clark St., Suite 4925, Chicago, IL 60601-3296 (312) 346-4262