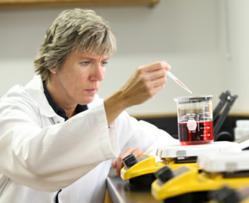 Prosser, WA (PRWEB) October 23, 2012
DMA, an innovative industry leader in beverage formulations, compounding and aseptic packaging, will showcase its expanding services and new product opportunities on November 7-8 during SupplySide West 2012 in Las Vegas, NV. Dedicated to simplifying beverage production processes, DMA offers North American food and beverage industries fully integrated formulating and compounding solutions and state-of-the-art aseptic packaging.
Through innovative R&D and product development, DMA's customized beverage formulating and compounding capabilities create unique flavor combinations with superior taste and nutritional quality over single-source beverages. A pilot production line offers unique product development and testing capabilities that can produce small batches of ready-to-drink or concentrated blends and compounds for consumer testing.
"Beverage manufacturers will discover that DMA simplifies their production processes as we can deliver blends and compounded products to their specifications in concentrated or ready-to-use aseptic or frozen bulk packaging," said Tyson Jones, DMA's business manager. "Our products serve as the foundation for energy drinks, smoothies, dairy products, flavors, mixes, juices, baby foods and more."
DMA uses state-of-the-art aseptic and non-aseptic technologies featuring three filler options to accommodate different capacities and provides packaging flexibility including industrial bag-in-box, drum, and tote options.
"Our beverage compounding and blending capabilities meet manufacturers' demands for greater production flexibility, quality assurance, traceability and reduced waste," added Jones. "DMA's innovative solutions also include WONFs (with other natural flavors), which are popular fruit juice blends that help our customers maintain inventory consistency during short crop years."
Formerly Döhler-Milne Aseptics, DMA is dedicated to simplifying innovation through state-of-the-art technology and creativity. For more information about DMA and its innovative capabilities, please visit the DMA booth # 20103 at SupplySide West, visit doehler-milne.com or contact Tyson Jones at 509.786.2240 or tjones (at) doehler-milne (dot) com.