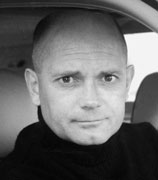 "The myskillz system has four levels, ranging from myskillzFirst to myskillzExpert, and is a continuous improvement model compared with a milestone achievement model"
(PRWEB UK) 24 October 2012
If there is one thing that the Olympics taught us this year, it is that achievement is amplified by support. It is that sense of encouragement that football skills rating system, myskillz provides in order to help improve football skills for kids of all ages.
Working with football clubs and schools across the country as well as the brand's own team of professionals and industry experts including Richard Thompson, previously the chairman of Queen's Park Rangers; former player Ray Wilkins; and in-house coach Billy Gill; the grassroots system offers eight simple football drills for children of all abilities to develop their skills and encourage them by interacting with one another on the brand's social networking platform by recording and sharing achievements.
With the most recent additions to the myskillz family including Ashton FC, Molescroft FC and Tickton FC, the growing community is already reaching a nationwide web of players, the cumulative effect of which aims to give children the support to enjoy and achieve in sport to the best of their abilities.
myskillz Managing Director, Gail Ganney says: "The myskillz system has four levels, ranging from myskillzFirst to myskillzExpert, and is a continuous improvement model compared with a milestone achievement model. It is all about continuous improvement based on formative assessment against a skills continuum in eight skill development areas. Some children will achieve all levels, and others won't, but what is guaranteed through the support and advice of our coach, Billy and his team, and the community that the social networking platform provides both in terms of other coaches and the players themselves, is that they will see an improvement in their football skills, and that is inherently important for their long term enjoyment and continuation of the sport."
More information can be found by visiting the myskillz website
Richard Thompson - Chairman
Richard is a seasoned investor and entrepreneur and an avid football fan. His Chairmanship of QPR and his involvement at Board level with Leeds FC have given him tremendous experience and friends within the world of football.
Ray Wilkins - Director of Football
Ray Wilkins is one of England's best-known footballers. He made 179 appearances for Chelsea, 160 for Man United and 176 for QPR in addition to stints at AC Milan, Paris St Germain and Rangers. To this day Ray has the accolade of being Chelsea's youngest ever captain aged just 18.
Gail Ganney - Managing Director
Gail is a sports and Brighton and Hove Albion fan with 20 years of business and entrepreneurial experience. She is committed to work with the team to register hundreds of thousands of players to the myskillz system and to build an online sports community, which focuses on self-improvement.
Billy Gill - National Manager
Billy is highly qualified coach and passionate about football development. A Manchester United fan, Billy is experienced in all areas of delivery and is dedicated to raising grassroots standards in players. Billy leads a team of professional coaches nationwide in the implementation of the myskillz system in clubs and schools across the nation.