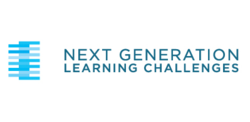 They are designing schools and college-level learning pathways that encourage access, persistence, and completion in learning environments that marry technology and close attention to students' individual needs.
Washington, DC (PRWEB) October 18, 2012
The Next Generation Learning Challenges (NGLC) initiative funded by the Bill and Melinda Gates and William and Flora Hewlett Foundations announced Altius Education as a Wave III grantee in support of the company's unique vision for "America's Transfer College." Powered by the groundbreaking technology in Altius' new online learning environment, the institution will provide today's college-bound students with an engaging learning experience and an affordable pathway to a quality college education.
"NGLC's Wave III grantees are the new-model builders," said Andrew Calkins, Deputy Director of NGLC. "They are designing schools and college-level learning pathways that encourage access, persistence, and completion in learning environments that marry technology and close attention to students' individual needs."
One aspect that made the Altius model standout as a breakthrough program is that it isn't driven by technology alone. Rather it's a full institution—an online college that leverages best practices in pedagogy, a robust student support model, and adaptive technology to provide students with a higher education experience unlike anything else out there.
"Reviewers liked the boldness of the concept of Altius Education as America's Transfer College," said NGLC Program Officer, Nancy Millichap. "Other elements that appealed to reviewers included the commitment to using learning science concepts to design the program and the learning experiences that comprise it."
Altius' online institution Ivy Bridge College has been supporting students with an online associate degree and college transfer program since it enrolled students in its first class in 2009. Students enrolled in the program take their general education and elective courses online. Then, after earning their associate degree, students can take advantage of the school's over 150 articulation agreements to transfer and complete their bachelor's.
"We're very excited about this grant," said Altius Education CEO, Paul Freedman. "We started Ivy Bridge College with the goal of creating a more affordable way for students to earn a degree. Now with the support of NGLC and the Gates foundation, the technology we're creating with Helix will allow us to provide a more personalized, engaging way for students to learn online and at an even lower cost."
As a Wave III grantee Altius is focused on creating a breakthrough model for college completion designed to significantly improve postsecondary student access, persistence, completion, and affordability, without compromising the quality of the learning experience or student outcomes. With funds from the NGLC grant, Altius will take Ivy Bridge College's already unique degree program to the next level.
Created in-house by Altius' development and instructional design teams, Helix takes the best of innovations in learning technology, cognitive science, and the wisdom of an institution, and puts them into one powerful learning platform.
"Thanks to the efficiencies enabled by Helix, Altius will be able to increase access and lower costs," explained Freedman. "Helix was developed based on a pedagogical model about how the brain actually works and it uses a personal narrative approach that's engaging and motivating. We're preparing students for advanced learning and we're doing it with a learning environment that's dynamic and exciting."
The Next Generation Learning Challenges is a collaborative initiative led by EDUCAUSE and funded by the Bill and Melinda Gates Foundation and The William and Flora Hewlett Foundation. With the support of the NGLC funding, Altius' vision of a college founded on both technological and institutional innovation is one step closer to making a lasting impact on college readiness and completion.
Those who are interested in learning more about Altius Education, Helix, and the organization's innovative model for higher education visit http://www.altiused.com/helix or contact Megan Murray at megan.murray(at)altiused(dot)com or 415-655-8320.
###
About Altius Education
Altius Education combines the best aspects of a university and a technology company to improve the experience and outcomes of 21st century students. The company's mission is to develop innovations in virtual learning systems, student services, and educational pathways in order to provide students with an effective and personalized university education. Altius pursues this mission through Ivy Bridge College, created in partnership with Tiffin University. Ivy Bridge is America's transfer college—a new kind of institution that provides a highly-supported path for students to obtain their associate degree online, then seamlessly transfer to a four-year college or university to finish their bachelor's. Partnering with over 140 academic institutions, Altius has created an innovative model of higher education focused on student success. Headquartered in San Francisco, with operations in Ohio, Altius is funded by Maveron, Spark Capital, and Charles River Ventures.
About Next Generation Learning Challenges
Next Generation Learning Challenges (NGLC) accelerates educational innovation through applied technology to dramatically improve college readiness and completion in the United States. This multi-year program provides investment capital to expand the use of proven and emerging learning technologies, collects and shares evidence of what works, and fosters innovation and adoption of solutions which will dramatically improve the quality of learning in the United States, particularly for low-income students and students of color.