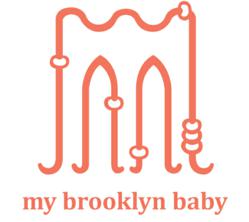 Brooklyn, NY (PRWEB) October 19, 2012
October 2012 marks the first anniversary of My Brooklyn Baby, a baby and toddler boutique located in the Fort Greene section of Brooklyn. Owner Darcy Le Fleming wanted to celebrate this milestone by giving back to the community that has supported her business by teaming up with Fort Greene resident Sandie Trombert. Trombert runs the non-profit Little Essentials, a community-based organization that helps keep families together by providing free baby and toddler (to age 4) clothing, gear, toys and other essential items to Brooklyn families living in poverty.
On Saturday, October 20th Le Fleming will donate 20% of the days sales to Little Essentials. Le Fleming hopes to bring more attention to the important work that Trombert is doing with Little Essentials while raising funds needed to help more families.
About Little Essentials
Trombert was inspired to action after reading a post on Fort Greene Babies, her local parent listserv, from a doula volunteering at the NYC Department of Health and Mental Hygiene (NYC DH & MH) in Bed Stuy pleading for baby clothing for a pregnant mother living in a shelter. Trombert promptly responded to the listings for free baby items and with her 6 month old baby in tow, she drove around her neighborhood picking up free clothing from her peers for this mother and baby in need. The community response was overwhelming - the donor families thrilled to have a direct impact on a family in need and the NYC DH & MH thankful to have discovered this much needed resource. That was June 2010, in May of 2011, Trombert started Little Essentials (LE), a 501(c)(3) not for profit, to provide free baby and toddler clothing to impoverished Brooklyn families.
Still operating out of her home, Trombert collects donated items and distributes them free of charge through a network of twelve social service and city agencies that serve low-income families living in the most poverty stricken areas of Brooklyn where many live at or below the Federal poverty level ($23,050/year for a family of four). She along with a small group of volunteers still does the heavy lifting sorting, cleaning, storing and distribution. Her husband works full time during the day and picks up donations from donors and drops off order requests to LE's partner organizations in the evenings. For more information please visit: http://littleessentials.org/
About My Brooklyn Baby
My Brooklyn Baby is a baby and toddler boutique that carries a delightful selection of non-toxic gifts and essentials. Designed to be child and parent friendly, the boutique offers a diaper changing table, a playspace to sample toys, free toddler snacks and an area for breastfeeding. Owner Darcy Le Fleming also hosts local playgroups, workshops for parents and other family events. My Brooklyn Baby is located at 692 Fulton Street Brooklyn, NY 11217 For more information please visit: http://mybrooklynbaby.com/
Contact: Darcy Le Fleming email: mybkbaby(at)gmail(dot)com phone:347-889-6026