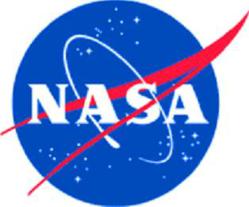 Cleveland, OH (PRWEB) October 19, 2012
NASA's Glenn Research Center is collaborating with Lake Ridge Academy, in North Ridgeville, Ohio, on a science experience, to engage students in science, technology, engineering and mathematics (STEM) education and promote academic excellence.
The science experience will be held in the Bettcher Convocation Center on Monday through Wednesday, Oct. 22-24, from 8:30 a.m. to 3:00 p.m. Schools from the surrounding area were invited to attend.
As part of NASA's initiative to connect students to STEM, the event will feature NASA astronaut Gregory H. Johnson.
Johnson will share his experiences as pilot astronaut on two space shuttle missions STS-123 in 2008 and STS-134 in 2011. His multimedia presentation will focus on stories and examples of what it is actually like to train for, launch, pilot and land the space shuttle. Johnson also will discuss NASA careers, including how to become an astronaut, and the opportunities available to students who pursue science, technology, engineering and math studies.
Johnson's presentation will be given to school groups in grades K on Monday, Oct. 22 from 10-10:30 a.m. and grades 1-8 from 12:45 a.m. to 1:30 p.m.
NASA will also feature the Journey to Tomorrow traveling exhibit. The exhibit engages guest in real world challenges relative to both aeronautics and space exploration. Students can explore technology on computer kiosks and hands-on workstations which include NASA Spinoffs where guests can learn about how NASA technology improves our quality of life; a quiz in Sci-Fi vs. Science Fact, where visitors can find out how much they know about space travel and the search for extraterrestrial life; and perform small experiments in a glovebox. Other activities include a solar system scale, where a person can find out how much they would weigh on another planet like Jupiter; and a planetary gravity simulator where students can learn how gravity changes from planet to planet.
The exhibit is air-conditioned and wheelchair accessible.
Also available will be the popular "Picture Yourself in Space" photo booth, where visitors can receive a free souvenir photo taken as an astronaut and free NASA informational material.
NASA uses the excitement from its missions and programs to inspire students and serve as a catalyst for encouraging STEM studies. The agency continues its tradition of investing in the nation's education programs and supporting the country's educators who play a key role in preparing and inspiring the young minds of today to become the workforce of tomorrow.
News media wishing to attend any of these events should contact Stacie Foor at the Lake Ridge Academy, 440-327-1175 ext. 9111.
To learn more about NASA's education programs, visit: http://www.nasa.gov/education
To learn more about Lake Ridge Academy's education programs, visit:
http://www.lakeridgeacademy.org
About Lake Ridge Academy:
Lake Ridge Academy is an independent, nonsectarian day school offering co-educational classes from kindergarten through grade 12.
Founded in 1963, Lake Ridge Academy is committed to providing small class sizes and maintains an 8:1 student ratio. Located on a beautiful 88 acre campus, we are the only independent college preparatory school on Cleveland's west side.
Our mission is to send into a changing world confident young people of integrity who think critically and creatively while embracing the joy of lifelong learning.