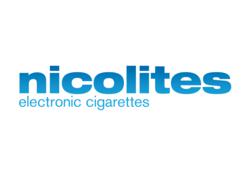 (PRWEB UK) 19 October 2012
It has been reported that proposals to approve the designation of community parks across the Northern town as smoke free have been recommended to Blackpool's executive committee. The planning applications, which were submitted in August, seek permission for signs to be displayed in 13 parks and playing fields in the area. Whilst not legally enforceable, the aim is that through the adoption of signage, members of the public will gain more confidence to confront those who ignore the policy. The council have already joined forces with NHS Blackpool and Blackpool Football Club to support the Altogether Now health programme.
Nearly 400 people in Blackpool die each year from preventable deaths as a result of smoking related diseases. Only too aware of the shocking figures involved regarding the health implications of tobacco smoke inhalation, naturally the team at Nicolites responded with interest to this story.
Managing Director, Nikhil Nathwani shares his thoughts on the matter.
"Whilst the proposed change may seem quite extreme, so are the effects caused by passive smoking. Those who breathe in other peoples' tobacco smoke do not have a say in the damaging effects to their health, so it will be interesting to see if the proposal goes ahead", claims Nikhil.
Nikhil moves on to explain how vaping could provide a safer alternative for those addicted to the habit.
"For those residing in the area and worried about the imposed changes, electronic cigarettes are exempt from the smoking ban. Due to the absence of tobacco, these do not have the same detrimental health consequences as conventional cigarettes so will not harm those around you."
Nicolites look forward to following the progress of this story.
Nicolites is now the leading and most widely available brand of electric cigarette in the UK; they have formed business partnerships with many of the largest retailers to bring these wonderful innovations right on to the doorstep of every person in the country. Established in late 2007, Nicolites has grown into a multi-million pound company with international distribution networks and continues to grow at a phenomenal rate.