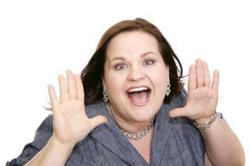 Finding a model agent has never been easier
London, UK (PRWEB UK) 19 October 2012
Finding a model agent has never been easier, as the UK's leading and largest directory of model agencies in the UK, launch another hundred towns to their web pages.
"If you're looking for a model agent to represent you, it can sometimes seem like finding a needle in a haystack," explains Helen Stark, Fashion Editor for UK Model Agencies. We make it our mission to put as many model agencies together all in one place, so easy for a model to find instead of having to zip all over the Internet. The idea behind our website is to help models and model agencies hook up with each other, as well as helping models find great modelling photographers too."
With a website attracting over 25,000 unique visitors last month, the figures keep growing as the website gets bigger.
"If you're a plus size model seeking representation, a mature model looking for advice, a teen model searching for an agent or simply a model needing some information and facts, our website is designed for all of the above," says Stevie Lake, Marketing Manager for UKMA. "We've listed model agents by type and also by county for a broader area covered, but the model agents by town is our most popular page at the moment."
Offering honesty, professionalism and advice, the team at UK Model Agencies receive thousands of emails and phone calls each week from aspiring models wanting guidance and advice but also wanting to find a model agency near their own home.
"Our new pages cover a huge area of the UK and lists agents around the area you live in. A model can arrange to see them personally by looking down the easy to use alphabetised list to see if the town you require is listed. If your town isn't listed, then look to find the nearest because model agents tend to cover all areas. We can't promise there will be a model agent right on your doorstep, but we've done our research and we've try to find as many places as we can, sourcing knowledge about each area and doing our best to find an agency to suit a model's needs, by listing as many towns and counties as we can."
As new pages are added to the highly successful website, the visitor figures grow and grow it seems and UK Model Agencies are delighted with the success of the website and fervently hope it's a big help to models of all ages, shapes and sizes.
"Don't worry if there isn't an agent local to you," says Helen. "It's perfectly possible to arrange a meeting online and by email, because appointments are so easy to arrange over the Internet once you've shown your portfolios pictures digitally. A lot of our model agents by town can talk to you personally over the phone or via the web, so it's not really that important to find one exactly in your home town or county. With the wonders of the Internet, it means we can fix you up with an agent or photographer miles and miles away, who can talk to you as if you're in the same room. A lot of modelling jobs arrive to others from all over the country and models need to know and be prepared that they will have to travel."
See new pages as they are added on the largest online directory for model agents in the UK, at http://www.ukmodelagencies.co.uk