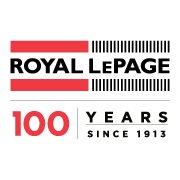 "A website is the perfect place to host useful, informative information and materials related to a career path in our profession."
Winnipeg, Manitoba (PRWEB) October 18, 2012
With vacancy rates at all time lows and a booming real estate market, Winnipeg is a perfect place to launch a real estate career at the moment. That's why a local group of Realtors at Royal LePage set out to launch a new website focused on helping those looking towards real estate as a career path. The new website called WinnipegRealEstateCareers.com will focus on providing information to help those in their pursuits of a career as a real estate professional.
"Noticing a need, we've set out to build a space online where individuals considering a career in real estate could visit to discover more about the opportunities available to them," stated Michael Froese, one of the Realtors in the group. "A website is the perfect place to host useful, informative information and materials related to a career path in our profession."
Already online, WinnipegRealEstateCareers.com offers a variety of educational content related to a career in real estate, including videos, how-to's, seminar information, and an informational blog that will host content written by real estate professionals.
"The website will eventually become a hub of information and media of all types with the purpose of educating those looking towards our industry as a career choice" says Froese.
For those interested in more information on becoming a real estate agent should visit WinnipegRealEstateCareers.com