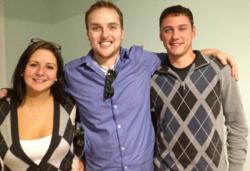 We are really encouraging our ISOs to give Yellowstone a chance to compete on the deals which they may have not sent to YSC in the past.
New York, New York (PRWEB) October 18, 2012
New York-based Merchant Funding Company Yellowstone Capital, LLC (YSC), announced in July that their in-house funding team, that includes 5 independent funders, would begin to extend their programs to longer terms and better rates. The response to this has been tremendous and the amount of longer turning, larger amount deals has exceeded all expectations.
Director of ISO Development, Andrew McDonald had this to say: "Any time that you can adjust an approval for your submitting partner that helps them beat out one of your competitors, it's a good feeling. We are able to do this on a regular basis now, which was something that was lacking before."
On August 1st, YSC's ISO department began offering "Platinum Pricing" on deals that qualified for it. This has been a huge help in a time when the quality of merchant is as high as it has ever been. And because the quality of merchant is higher the expectation for pricing and amount offered is as well.
Mr. McDonald went on to say, "We are really encouraging our ISOs to give Yellowstone a chance to compete on the deals which they may have not sent to YSC in the past. I believe that our program and the changes we continue to make will allow us to be competitive with anyone out there."
Yellowstone Capital continues to look at ways to develop their products in a direction that stays in line with the ever-changing market place and appetites of the merchant. This ability to stay ahead of the curve and think "outside the box" has yielded results beyond anything expected. Andrew McDonald said, "If we stop looking to compete and evolve then we'll get left behind. So far, I am very happy with the progress we have all made during this introductory period for our Platinum Pricing programs."
http://yellowstonecap.com
http://iso.yellowstonecap.com
For more information please contact the following:
Andrew McDonald @ 347.464.0785 - amcdonald(at)yellowstonecapllc(dot)com
Joseph Lepkoski @ 732.533.7284 - lepkoski(at)yellowstonecapllc(dot)com