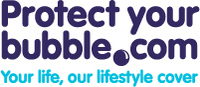 (PRWEB UK) 19 October 2012
Apple revolutionised computing with the iPad, and since its inception, rumours of an iPad Mini have filled the Internet. It seems everyone has an idea or opinion as to what the latest gadget will look like, function, etc. Protect Your Bubble, specialist gadget insurance company, has compiled a list of the biggest reports about the iPad Mini. Here they are in no particular order:
The first rumoured release date was the 10th October then when this past people speculated about the 23rd of October; then Apple sent an press invited which confirm the announcement date for the new iPad mini is 23rd October.
It will be an iPad, just smaller – Imagine a hybrid of iPhone and iPad and this will be the new iPad Mini. The goal is to compete with the Fire and Nexus 7, but sporting a slightly larger screen of approximately 7.85 inches. As well as the Nexus
No Retina graphics – App developers struggle with changing graphic production if there is significant difference in iOS device size. In layman's terms, the iPad Mini will have high-resolution graphics similar to the iPad 2.
Indium Gallium Zinc Oxide Display (IGZO) – Developed by Sharp, this new display allows more light to shine through the display, cutting the amount of power for a smaller device such as the iPad Mini.
Cheaper – Apple's tablets command a price, but the new iPad Mini will try to meet the needs of the economically-savvy shopper. The suspected price will be approximately £186 for a base model.
It has been in development for some time – Since the mid 2000's, it seems that Steve Jobs had an idea for the smaller iPad along with other high Apple executives.
Regardless of what the new iPad mini will look like, people will certainly line up to purchase one. Along with buying a new iPad, iPhone or any mobile, insurance should be high in on the list of purchases as well. After all, what good is a great new gadget if it is lost, stolen or broken? Protect Your Bubble offers replacement insurance for electronic gadgets when lost or stolen. Visit Protect your bubble for a instant quote and full details on exclusions and what's covered.
About Protect your bubble
Backed by a Fortune 500 company, Protect your bubble is the UK's largest specialist gadget insurer that also offers a wide range of gadget insurance products including but not limited to mobile phone insurance, Laptop insurance, smartphone insurance, tablet insurance and more all at great value prices.
Related Links:
Gadget Insurance - uk.protectyourbubble.com/gadget-insurance/
Laptop Insurance - uk.protectyourbubble.com/li-laptop-insurance.html
Mobile Insurance - uk.protectyourbubble.com/gi-mobile-phone-insurance.html
Find Us Socialising On:
Facebook: facebook.com/ProtectYourBubble
Twitter: twitter.com/protectyrbubble
YouTube: youtube.com/user/protectyourbubbl