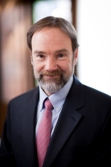 Improving our ability to support others helps us better represent our clients and to also be better human beings.
Philadelphia, PA (PRWEB) October 19, 2012
Anapol Schwartz attorney Joel Feldman spoke about distracted driving at the Philadelphia Trial Lawyers Association 2012-13 Luncheon Lecture Series on October 10. Feldman's lecture, called "Distracted Driving - Litigation, Victim Empathy, and Community Outreach," is part of an effort to educate attorneys about the nature of grief and mourning so they may better represent clients and be more empathetic and understanding members of the community.
The lecture discussed how a more compassionate approach with clients can help lawyers discover fuller details of a client's unique story of loss so that they can better represent the client when arguing damages. Feldman gave practical suggestions concerning how to speak with, listen to and comfort someone who is in mourning.
Feldman explained people generally have trouble talking about death. "Lots of people, including lawyers, have difficulty knowing what to do or say for those who are suffering. Improving our ability to support others helps us better represent our clients and to also be better human beings."
Obtaining the best settlements and verdicts possible is frequently a result of knowing all the details of a client's experience and loss, according to Feldman. He is a shareholder at Anapol Schwartz and believes that the process of becoming more empathetic and understanding of our clients is a gradual process, but well worth the effort on a number of levels.
The talk included litigation issues pertaining to distracted driving. Videos prepared to settle firm cases illustrated the concepts of loss, grief and mourning. Feldman spoke of the mourning process after loss of loved ones, but also the "self-mourning" process for those who have suffered life-altering catastrophic injury.
The Philadelphia Trial Lawyers Association (PTLA) has been an active organization for more than 45 years. PTLA is comprised of civil and criminal litigation attorneys dedicated to preserving the equality of the American legal system for every client. Attorneys who attended Feldman's lecture earned one PA CLE Substantive Law Credit for continuing their legal education.
To develop his presentation, Feldman combined 30 years of experience as a trial lawyer with his knowledge of grief counseling obtained from his work at hospice. He also developed a deep understanding of the topic from the victim's perspective when his 21-year-old daughter Casey was killed by a distracted driver in 2009. Feldman will receive a master's degree in counseling in May 2013 and has focused his studies on issues pertaining to grief, loss, resiliency and the process of positive personal growth following significant life challenges.
Feldman also created the website End Distracted Driving (EndDD.org) to raise awareness of the dangers of distractions while driving. He then reached out to fellow trial lawyers across the country for help. More than 800 trial lawyers agreed to give presentations in their communities. Trial lawyers were joined by nurses, safety professionals, students and others who presented to high school assemblies. The presentations were developed with the help of researchers at the Center for Injury Prevention and Research (CIRP) at The Children's Hospital of Philadelphia.
###
Founded in 1977, Anapol Schwartz is a civil justice law firm with 20 attorneys. The firm has law offices in Philadelphia and Harrisburg, Pa., as well as in Cherry Hill, N.J. and Scottsdale, Ariz. The firm has represented clients in many personal injury matters, such as defective medical devices, dangerous drugs and medical negligence.