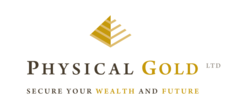 (PRWEB UK) 19 October 2012
Following their press release on Wednesday October 17, regarding their addition to a list of approved dealers on the World Gold Council's (WGC) "Where to Buy" directory. Physical Gold would like to clarify that the listing does not constitute an endorsement from the World Gold Council.
The directory falls within the WGC's investment section and is designed to guide the general public to reliable sources of gold investments. The World Gold Council is the market development organisation for the gold industry and the global voice of authority for gold.