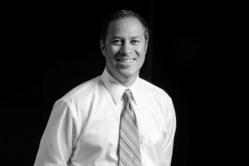 "I was the first to use the Vboost My Lead program. I can tell you I definitely sell more cars with it... I sold 2 cars from the first 12 videos!
Huntington Beach, CA (PRWEB) October 18, 2012
Vboost (http://www.vboost.com), a viral marketing company focused on the auto industry, today announced the addition of My Lead to join their already successful My Ride program, both powered by the Vboost Mobile Application and Vboost Viral Marketing Platform. The Vboost My Lead program builds a fun and interesting video featuring a vehicle that your customer has expressed an interest in. By adding an entertaining and personal touch to the follow up process, and being able to track key metrics, the Vboost My Lead program is a great way to cut through the clutter and get your customers to pay attention.
"I was the first to use the Vboost My Lead program. I can tell you I definitely sell more cars with it. I end up in many more conversation with customers when they can see the details they want to see. I sold 2 cars from the first 12 videos Vboost sent for me. This has been a homerun for us." Eric McCance, Internet Manager of Cerritos Infiniti.
View an example of the My Lead Program viral video here: http://www.youtube.com/watch?v=5BIfrknIK3Y&feature=youtu.be
Paul Moran, Vboost CEO, further explains, "The car buying process is charged with emotion. We capture that emotion in a positive way and get a buyer excited about a car that they've expressed an interest in through a fun and entertaining viral video. The auto industry hasn't seen anything like what Vboost is offering, so I invite dealers to come and see for themselves at Digital Dealer in Las Vegas. They can find us at booth #434."
Studies show that 58% of car buyers will post something on a social network about their new vehicle purchase.* In fact "Automotive" is the 4th highest topic of product discussion on social media sites, so the likelihood of the customer sharing the video is significantly high. This creates a huge opportunity for dealership awareness and branding.
The Vboost mission is to create hundreds of Viral Video Marketing Messages every month that promote the dealership brand and deliver these messages at the emotional highpoints of the car buying experience in a way that customers are compelled to upload/share them with friends and family. For a sneak peak of the concept go to: http://www.vboost.com
*Research conducted by Dealer.com, DriverSide, GFK Research and ROI Research and Performics in 2011
ABOUT VBOOST
Based in Huntington Beach, CA, Vboost, Inc. is the first proactive process to create positive viral marketing in the retail automotive space. It involves a streamlined process via a mobile application and three unique technologies, which collect customer photos at the time of vehicle purchase and delivery, convert them to custom music videos, and then send them directly to the customer's email inbox. By emailing these branded messages to customers during their emotional highpoint, Vboost has found that most buyers are compelled to upload and share these videos with family and friends via Facebook, YouTube, Twitter, email and other social media platforms. Results from each viral marketing campaign are being monitored, quantified and reported back to the dealers. For more information or a demonstration call 800.954.7285 or visit http://www.vboost.com .
###