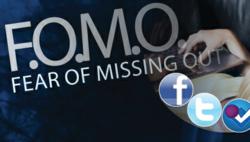 When a compelling option or activity is presented, those with FOMO feel like an outsider if they say "no" to it. They may even fear that they will miss an opportunity of a lifetime if they say "no".
New York, NY (PRWEB) October 31, 2012
The Sachs Center, New York City's premiere mental health treatment center, is announcing that they now offer confidential treatment for individuals with FOMO. Our psychotherapists and psychiatrists at the Sachs Center offer their expertise to definitively evaluate, diagnose, and treat adults with FOMO.
The Fear Of Missing Out is a relatively new phenomenon common to modern day Americans. Individuals with FOMO suffer from an inability to make decisions, coupled with feelings of shame, guilt and regret for the decisions made. FOMO can directly impede the quality and productivity of life and relationships. While many may at times feel these feelings, individuals with FOMO feel them all the time, leading to chronic anxiety and depression.
The most important element in FOMO is the word "fear". When a compelling option or activity is presented, those with FOMO are scared to say "no." Overscheduled and overbooked, they eventually feel intense stress and exhaustion. Individuals with FOMO also may never be happy or content with the decisions made, wondering if the decision not chosen was in fact better. They may be in a relationship but always wondering if the guy or girl they didn't chose is better for them.
For someone with FOMO, the decision-making process is extremely difficult, perhaps even impossible. There is a palpable, even debilitating, fear that making a decision to do one activity over the other will somehow cause irreparable damage. This causes some people with FOMO to avoid making a decision all-together, leaving them without having accomplished any of their goals. Others may try to do everything, which, over time, leads to burnout. Still others with FOMO may attempt to engage in one activity, but will become incapacitated by thoughts about the event they chose not to attend. This makes it difficult to enjoy any aspect of the activity chosen. This cycle of obsessive-thinking is the basis for FOMO, and can cause great stress and frustration for those who suffer from the condition.
Here are six clues that FOMO is a problem that needs to be addressed by a professional:
1. Dissatisfied with choices.
2. Reoccurring feelings of shame, guilt, or regret.
3. Lack of decision-making ability.
4. Checking Twitter & Facebook... every 30 seconds.
5. Returning items to the store often.
6. Problems forming and maintaining a relationship.
By using evidenced-based treatment practices in therapy (i.e., Cognitive Behavior Therapy), licensed therapists at the Sachs Center can provide valuable treatment for FOMO. Currently, the Sachs Center is the only mental health treatment facility in New York City that treats FOMO, as it is a relatively new psychological problem.
The Sachs Center is New York City's premier center for the treatment of Fear Of Missing Out (FOMO), Attention Deficit Disorder (ADD), Attention Deficit and Hyperactivity Disorder (ADHD), Non-Verbal Learning Disorder (NLD or NVLD), anxiety, depression, and social skill deficits in adults.
Call 646.807.8900 for an initial evaluation and to get an evaluation.