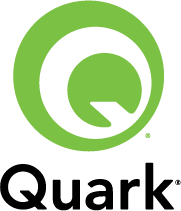 Denver, CO (PRWEB) October 18, 2012
Quark, a leading provider of enterprise customer communications, announced today that it will showcase a financial services solution at IBM's annual Information on Demand conference in Las Vegas, NV. This year Quark is presenting an Advanced Case Management track during the Enterprise Content Management Forum. On Tuesday, October 23, join Quark's Richard Brandt for "Improving Customer Communications with Dynamic Research Reporting and IBM Case Manager." Quark will also be hosting booth #1115, which will be staffed with Quark executives and senior enterprise product managers presenting several of Quark's enterprise customer communications and marketing solutions.
"Together with IBM Case Manager, Quark's enterprise customer communications solution automates the creation, production, and delivery of investment research across print, email, SMS, and Web channels. The solution enables financial institutions to deliver the right information to the right client at the right time, allowing them to shape their customers' experience," said John Grillos, Vice President of Strategic Partner Sales for Quark. Grillos added, "If you are a financial institution looking to drive additional revenue via your investment research, Richard Brandt's presentation is a must see!"
In his session, Brandt will detail how IBM and Quark have teamed to provide an advanced case management solution for dynamic research reporting. The solution, critical for financial services organizations, facilitates the rapid creation and delivery of personalized investment research reports across print and digital channels. Creating rich, immediate customer communications of this kind helps financial services firms retain a competitive edge, drive more transactions, and increase customer satisfaction.
Event: Quark Presentation at IBM Information on Demand
Day: Tuesday, October 23, 2012
Time: 4:30 – 5:45 pm
Where: Mandalay Bay South Convention Center - Lagoon CD
Register: http://www-01.ibm.com/software/data/2012-conference/
About Richard Brandt
Brandt has more than 25 years of experience in business process analysis, solution architecture, and software design, which he applies to the financial services industry as Quark's Director of Financial Services Strategy. He works directly with leading financial companies and standards organizations to create publishing solutions that meet the evolving requirements for investment research reporting, fund fact sheet publishing, and cross-departmental content management. Brandt currently serves as the chairperson for the RIXML.org Emerging Technology Subcommittee.
About Quark and IBM Enterprise Content Management
Quark will also be onsite at Information On Demand 2012 to showcase how Quark Publishing PlatformTM for customer communications and Quark XML AuthorTM work in tandem with IBM Case Manager to:

Integrate case management into the investment research reporting process to help sell-side banking professionals to create meaningful experiences for their customers
Provide a familiar and easy-to-use content authoring interface that allows any user to create highly interactive reports
Enable content reuse for automated publishing to print, Web, and digital devices
To learn more please visit Quark in booth #1115 at IBM Information on Demand. Alternatively, please contact John Grillos, Vice President of Strategic Partner Sales for Quark at jgrillos(at)quark(dot)com.
# # #
Quark, Quark Publishing Platform, Quark XML Author, and the Quark logo are trademarks or registered trademarks of Quark, Inc. and its affiliates in the U.S. and/or other countries. All other marks are the property of their respective owners.