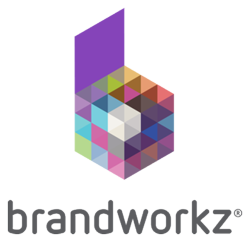 "Brandworkz 5.1 builds on upon the developments we made in 5.0, giving marketers better even tools to manage their brands" says Jens Lundgaard, Founder & CEO of Brandworkz.
London (PRWEB UK) 19 October 2012
The Brandworkz brand management software version 5.1 release makes additional tools available within the system to marketers looking to control and build their brands. Jens Lundgaard, Founder & CEO of Brandworkz says: "The release cements Brandworkz as the market leader in brand management technology.
The new features include:
1. Structured Tagging of Images and Videos (Hierarchical Metadata)
Hierarchical metadata is a structured group of image tagging elements that forms a parent-child relationship and enables more efficient searching for assets in the Brandworkz digital asset management system. For example our client The Canadian Tourism Commission only needs to tag a cityscape image of Vancouver as being in Vancouver and that asset will show up in searches for British Columbia, Canada and North America. Although only tagged once, the software intelligently attributes that asset to the correct information hierarchy for it. So, a user tags the asset as 'town', and Brandworkz automatically tags it in 'region', 'country' and 'continent'. This means hierarchical metadata makes Brandworkz easier to maintain for systems administrators.
2. Video Transcoding
Video transcoding is now part of the digital asset management feature in Brandworkz. Videos can be converted from one file type to another within Brandworkz and delivered to users in the format they require. One high-res HD broadcast quality version of the video is uploaded to Brandworkz and the system produces the correct format for a specific use. Brandworkz can create video formats for web use (FLV), PowerPoint Mac (Quicktime) or PowerPoint Windows (MP4) as well as MPEG, AVI and SWF.
3. Multi Language Capability
Brandworkz is now available in French and can be made available in any language which is written in a left to right format. Users select between French or English and the interface appears in the chosen language. Digital assets such as logos, photography and imagery only need to be uploaded and tagged in one language in Brandworkz, and will automatically appear in a free text or drop down search in the language the user requires. For example, an asset tagged as 'town' in English will show up in a search for 'ville' if the user is logged into the French site. Multi-language also works for hierarchical metadata.
"Brandworkz 5.1 builds on upon the developments we made in 5.0, giving marketers better even tools to manage their brands" says Lundgaard. "Video transcoding solves a common problem, where client teams have large video files that they can't distribute or they are forced to use in a format that is not appropriate. Hierarchical metadata empowers digital assets with more information, making our search functionality even more powerful. And our multi-language capability opens up new markets for Brandworkz."
To see a demo of Brandworkz or for additional information about the features in version 5.1, contact Neil Monahan on +44 (0)20 7288 9700 or visit http://www.brandworkz.com.
Editors' Notes
Brandworkz is a specialist provider of cloud-based brand management technology. Our suite of tools allows marketers to manage branding processes, marketing production and brand assets more effectively to build stronger brands. Well managed, consistent brands are the foundation of high value businesses and Brandworkz enables brands to work harder, smarter and more efficiently.
Brandworkz software is made up of the following modules: Digital Asset Management, Web-to-print, Workflow & Approval, Brand Guidelines, Best Practice Sharing and Reporting.