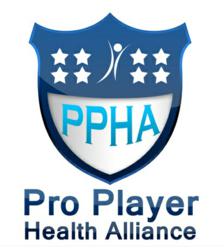 This event is expected to be the biggest event to date and we couldn't be happier.
Dallas, TX (PRWEB) October 18, 2012
In an effort to spread awareness of sleep apnea across America, the PPHA has recently launched the "Tackle Sleep Apnea"campaign. The campaign is composed of sleep apnea awareness events, that are held throughout every region and are in collaboration with former NFL Legends, many of which are treated by Oral Appliance Therapy. Sleep Group Solutions, leaders in Dental Continuing Education and Dental Sleep Medicine along with David Gergen from Gergens Orthodontic Laboratory, partner to offer this event free to the public.
The PPHA is an organization dedicated to helping former NFL players, through providing testing and treatment options for those who suffer from sleep apnea. In addition, the PPHA is dedicated to integrating education and raising sleep apnea awareness, in a fun and memorable way. "We are currently treating our retired players that have tested positive for sleep apnea, with the Herbst and Respire device." President of Sleep Group Solutions and Vice President of PPHA, Rani Ben-David said. "The fact that Medicare now covers the Herbst appliance, will help tie into our awareness efforts and it is a great help to those who are retired, such as our local American Legion members," Mr. Ben-David said.
On September 28, the list of Price Data Analysis and Coding approved appliances, was narrowed down to two Herbst devices. As a result, Medicare has begun funding the use of these two sleep Herbst devices. Herbst devices are oral appliances that are used for the treatment of sleep apnea. David Gergen is the President of Gergen Orthodontic Laboratories and President of the Pro-Players Health Alliance (PPHA). "We are very excited that Medicare has become involved in the fight against sleep apnea," Gergen said.
The "Tackle Sleep Apnea" Campaign will be making it's second stop in Dallas on Nov. 1, at the North Texas Automotive Museum. The museum is located at 677 W. Campbell Rd. Former NFL legends that will be at the event, will include: Erik Dickerson, Isiah Robertson, David Krieg, Derek Kennard and Roy Green. Following the event, all players will be available for autograph and photo opportunities. Interviews with the press are available, upon request.
Dr. Harry L. Sugg, D.D.S., will be speaking about the Herbst device and other oral appliances. In addition, he will shed light how a select number of dentists are now part of the treatment team, for sleep apnea. "I am very excited to be part of the campaign for the second time," Sugg said. "I am extremely grateful for the opportunity to be able to spread awareness to my community again."
The goal of the "Tackle Sleep Apnea" campaign is to save as many lives as possible, through spreading awareness. The campaign is scheduled to make its' next stops in Oakland and San Diego. Dr. Brad Eli, will be one of the experts on hand at the San Diego event. For more information on Dr. Eli and the services that he provides visit, http://sandiegoheadache.com.
Events are also currently being scheduled in Phoenix and Boston. To find out more about the campaign, visit http://PPHA.com. "Our previous event was very successful and helped a lot of people in the community," Ben-David said. "This event is expected to be the biggest event to date and we couldn't be happier." To find out if you may be at risk for having sleep apnea visit http://www.SleepTest.com to take an online questionnaire.
Pre-registration is recommended. Currently, over 200 people have pre registered for the event. To pre-register for the event, visit http://tacklingsleepapneadallas.eventbrite.com/or call 1-855-5PROPLAYER.