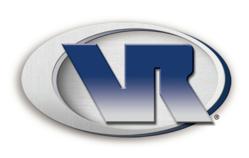 (PRWEB) October 19, 2012
Rapidly growing secure energy distributor seeks sale or strategic alliance thru VR Lakes Business Group, Inc. Extensive growth opportunities, highly respected management and company with significant competitive advantages. Ability to relocate to any US location. This company has experienced a 128% growth rate in the last four years, and is poised with recent events to explode in sales and market share.
This company maintains a stable client base, with an international presence. 2011 Cash Flow after owner salary $1,118,770 and is on track to be approximately $1,500,000 for 2012.
Well known, highly respected industry leader/founder is looking to either sell or complete strategic alliance to exploit opportunities at hand. Diverse business based, with massive expansion opportunities. There is an exceptional roll-up opportunity. See more details here.
Many companies in this economy are not looking to just sell their company outright, but to form a strategic alliance with another person or business to partner in driving the business to become stronger, and more profitable. Cash infusion into the company or merging products and services are two great ways to creat a win:win a strategic alliance.
Jeanette Garczynski of VR-Lakes Business Group, Inc. in Pewaukee, WI is facilitating the sale/strategic alliance for this Midwest Based Distributor. Jeanette has been a Business Intermediary with VR-Lakes Business Group for 3 ½ years. Prior to VR, she was with another Business Broker for almost 5 years. She has been engaged in hundreds of transactions over the years involved in the buying and selling sides and administrative responsibilities. Transactions sale prices have ranged from $50,000 to $20M. Contact Jeanette for more details on buying or selling a business at jeanette (at) vrbizlakes (dot) com or 262.347.2083.