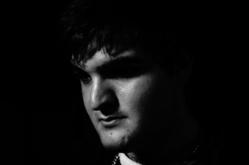 (PRWEB) October 21, 2012
Joseph Farshchian to direct "The Arthritis Show", according to Marty Eugine Barba, an executive producer at My Medicine TV.
As the director for "The Arthritis Show" Farshchian is responsible for creating a resh look for the show.
Joseph Farshchian has to employ several skills essential to his unique role at My Medicine TV. Not only is he required to direct the shows, he also has to perform under a tight deadline while a live program is being produced.
"I am honored to be part of this show,'" Farshchian adds. "I try to bring some Jazz to this versetile show" He's especially grateful to work with Marty Eugine Barba and the rest of the cast and crew. "This is my second home."
My Medicine TV programs are independently produced by Mymedicinetv.com. The show provides its viewers an in depth opportunity to find solutions to the health problems from some of the top leaders in health care from across the world. Each exclusive segment is taped in their state of the art south Florida studio.
The Arthritis Show" is a global information source dedicated to patients with arthritis and sports injuries. Patients can contact the show via Skype as the show airs live 6:30 pm on Mondays, Wednesdays and Fridays.