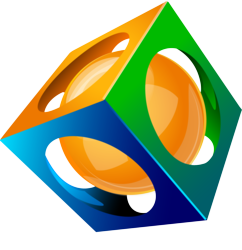 Employer-sponsored plans are traditionally more expensive than what one would pay for an individual policy
(PRWEB) October 23, 2012
Employees across the country will enroll in 2013 health benefits over the next three months. This is an important time to assess individual life insurance needs, examine the pros and cons of group life insurance and individually-owned life insurance policies and research ways to save money, according to ChooseTerm.com.
The independent life insurance brokerage, founded by long-time insurance agent Liran Hirschkorn, emphasizes the differences between group policies and individual policies.
Group life insurance is a policy intended to cover a group of people and is often provided by employers as an employee benefit. Though it can be advantageous for most, it's crucial to consider all the consequences of joining a group policy – especially given the tumultuous fluctuations in the current economy.
In a recent article by online life insurance agency IntelliQuote, CEO Gary Lardy points out that employer-sponsored plans are owned and managed by the employer. Since the employee does not own the insurance policy, the employer is free to change or eliminate the benefit. Employer-sponsored plans are also traditionally more expensive than what one would pay for an individual policy.
Group coverage tends to be less comprehensive than the employee may be led to believe. Since the plan is owned and managed by the employer, the employee has very little flexibility in making sure the policy meets lifelong needs. It's important to understand whether or not the insurance is portable – or may be carried with you – should employment end with the current company.
ChooseTerm.com also stresses that rates for group life insurance plans typically rise as an employee gets older, while individual policies allow an employee to lock in a particular rate for 20 years to life.
A recent article by Kiplinger, a Washington, D.C.-based personal finance advice publisher, further discusses the differences between a group and individual life insurance policy.
With most group life insurance plans, employees have to answer some medical questions before qualifying. However, medical exams and specific details required to sign up for individual coverage is usually not necessary. For healthy people, though, buying an individual policy is typically less expensive and you may be able to lock in the rate for a longer period of time.
Group policies allow people with minor medical conditions to get coverage they might not have qualified for on their own. Because insurers generally assume that the people applying for such coverage are not the healthiest, they charge more for everyone.
However, if your health is good, you want your insurer to ask a lot of questions to gather as much information as possible about your medical conditions. Individual policies tend to have more rate classes than group policies, offering some of the lowest rates to people in the best health, as indicated by medical record, family medical history, height, weight, cholesterol level and other factors.
Lastly, many group policies set their premiums in 5-year age bands, meaning the premium will increase every 5 years. But if you buy your own policy, you can lock in premiums for 20 or 30 years.
For a custom comparison between group life insurance and an individual policy quote, clients may call ChooseTerm.com directly or via email.
"Unlike Select Quote or others, we aren't a call center. Clients get to work with an experienced life insurance agent at ChooseTerm.com," said Hirschkorn. "I have a passion for helping families protect their loved ones. Every day I wake up knowing we're going to make a difference in the lives of others, and that's exciting."
About ChooseTerm.com
ChooseTerm.com combines service, price, and product expertise to help clients find the right life insurance policy for their family at the best possible price. Unlike traditional agents who are often pushy and keep calling, we let our clients decide when they want to speak to us and how they want to work with us -- whether by phone or online. ChooseTerm.com also uses advanced technologies to allow clients to sign documents via e-signatures, never requiring them to leave home to get their policy. ChooseTerm.com also specializes in high risk life insurance. For those who have been previously declined -- or have pre-existing conditions – ChooseTerm.com can help.
Contact:
Liran Hirschkorn
800-574-0245, ext. 101
Email: Liran(at)ChooseTerm(dot)com