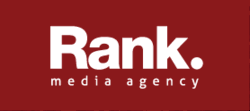 Rank Media will be able to create a notable global presence for your company...Rank Media will put you on the map.
Montreal, Quebec (PRWEB) October 22, 2012
Rank Media, the new mother company of local firm List My Business, is taking Internet marketing to the next level. While the main initiative, to increase online profitability, remains the same, Rank Media is stepping into new and more technologically advanced territory. Operating out of Montreal, Quebec and Toulouse, France, Rank Media caters to an international market. The rebranding and launching of the company's new website will make the services of the Internet marketing company more accessible and approachable to a larger and more diverse market, taking the company to the highest tier of online marketing.
The global Internet marketing company will focus on building customized e-commerce platforms and more intricate backend management systems. In addition to global marketing and social media campaigns, Rank Media will incorporate display advertising, re-targeting and mobile application development to their list of capabilities with the launching of the new site. By building a company's presence online, the aim of Rank Media increases the potential capacity of a business by an infinite number. By addressing major publishing platforms, Rank Media will be able to create a notable global presence for your company. In short, Rank Media will put you on the map.
With over ten years experience in Internet marketing and program integration, company co-founder, Yohan Perez, opened Rank Media's doors in late 2010. Choosing to surround himself with passionate and energetic people, Yohan works with a handpicked team of committed individuals that work closely with each other and their clientele to build personalized projects. The revamping of the website was designed to reflect of the evolution of the List My Business team, from local to global.
The modern and edgy look of the new site is refreshing and yet aggressive. With the agency evolving at such a rapid rate, the team at Rank Media decided that the company website needed to match the company's initiative. The site also allows for easier navigation, making the site user-friendly and more approachable. Clients are able to view the company's portfolio directly from the homepage, and are able to research specific marketing tactics and features. The site serves as an example of where Rank Media can take your company.
With a roster of clients ranging from Stone Rose, NASCAR, GoldRush Entertainment, Bravo and Duty-Free America, Rank Media has proven time and time again that it knows Internet marketing. Better than that, Rank Media knows how to take your company to the next level, carrying you from local to global.
About Rank Media Agency
Founded in late 2010 by Yohan Perez, Rank Media Agency is the mother company of local branding agency List My Business. Working on a global marketing scale, Rank Media uses the highest level of online marketing tactics to create an international online presence for their clientele.