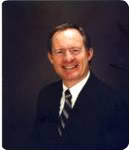 " Our powerful marketing program and unique approach to every transaction empowers our clients," remarked Tony Hunthausen of The Hunthausen Group
Huntington Beach, CA (PRWEB) October 19, 2012
Tony Hunthausen of The Hunthausen Group is eager to meet the real estate needs of those searching through the many beautiful Huntington Beach homes. After the recent "Blessing of the Waves" event, there has been a spotlight on the Huntington Beach community, and the Hunthausen Group hopes to help anyone with a peaked interest in the area. As "Blessing of the Waves" beach-side interfaith service drew the attention of many different types of people, the Hunthausen Group wants to make sure that anyone looking for the perfect Huntington Beach home feels welcome in the community and finds the assistance they deserve.
Huntington Beach is known as "Surf City" by many, and the beach culture that sunny California is recognized for is magnified in this location. Huntington Beach was an obvious choice for the Blessing of the Waves ceremonious event for some of the same reasons that it is a great place to call home: the peaceful scenery and the laid-back attitude of the locals. The Blessing of the Waves service commemorates both surf culture and spirituality while appealing to a wide variety of beliefs and faiths. Many visitors came to Huntington Beach for this one-of-a-kind event-- over 2000 attended—so it is no wonder that some of them are now looking to call the coastal city their home. To those interested in pursuing Huntington Beach homes, Tony Hunthausen is happy to help.
As an Orange County native of over 30 years, Tony Hunthausen focuses his efforts on finding the right homes for those looking to live in the beautiful Huntington Beach area. With marketing and entrepreneurial expertise, Hunthausen enables his clients to find their dream home no matter what brings them to Huntington Beach's sunny coast. For more information on the Hunthausen Group and the services that Tony Hunthausen offers to the Blessing of the Waves visitors that are looking for Huntington Beach homes, visit http://www.sellinghuntingtonbeach.com today.