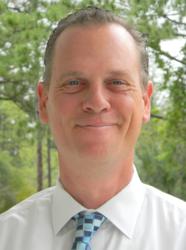 As a long time sponsor of Susan G. Komen, LocalEdge is pleased to lend its support to a cause that touches the lives of so many
Melbourne, FL (PRWEB) October 18, 2012
On Sunday October 21, 2012, LocalEdge will support the Central Florida Affiliate of Susan G. Komen for the Cure by serving as a gold sponsor of this year's Race for the Cure. The race is scheduled to take place at UCF's Bright House Networks Stadium at 8:00 AM. The Susan G. Komen Race for the Cure® Series, the largest series of 5K runs/fitness walks in the world, raises significant funds and awareness for the fight against breast cancer, celebrates breast cancer survivorship and honors those who have lost their battle with the disease.
Since its inception in 1983, the Komen Race for the Cure series has grown from one local Race with 800 participants to a global series of more than 140 Races with more than 1.6 million people expected to participate in 2012 in four continents. LocalEdge Division Manager Chris Taylor is proud to be part of an organization that promotes such an important cause. "As a long time sponsor of Susan G. Komen, LocalEdge is pleased to lend its support to a cause that touches the lives of so many," said Taylor. "Just remember that today matters and life is not measured by the number of breaths we take, but by the moments that take our breath away." In addition to partaking in the 5K race, LocalEdge employees will be supporting other participants by handing out pens and key chains at their company tent.
According to the Susan G. Komen for the Cure national website, Breast cancer occurs when cells in the breast divide and grow without normal control. Between 50 and 75 percent of breast cancers begin in the ducts, 10 to 15 percent begin in the lobules and a few begin in other breast tissues. In 2012 there were 226,870 new cases of invasive breast cancer, 63,300 cases of in situ breast cancer and 39,510 breast cancer deaths. For more information please visit http://www.komen.org.
About LocalEdge
LocalEdge (http://www.LocalEdgeMedia.com), a Hearst Media Services Company, is a premier multi-media company leading the transition to web-based advertising for any size business. The organization has been in business for over 40 years and services customers nationwide. Through the development of proprietary technology and partnerships with major search engines, social network sites and other leading tech-focused companies, LocalEdge offers a full line of digital marketing products that help its customers and business partners reach and interact with today's consumer. Utilizing a single-sign-on customer dashboard, LocalEdge enables customers to access digital products and proof-of-performance reporting within internet marketing campaigns. Management tools allow the customer to preview, update and customize content as well as review and monitor analytics.