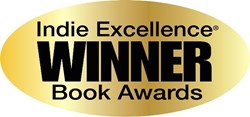 Our mission at Home Care Assistance is to change the way the world ages and our book series contributes to this movement.
Scottsdale, Arizona (PRWEB) October 18, 2012
Home Care Assistance, North America's leading provider of in-home care for seniors, is proud to announce that their book, Happy to 102: The Best Kept Secrets to a Long and Happy Life, was chosen as the winner in the aging category in the prestigious National Indie Excellence Awards. Authored by a respected team of senior care experts, Dr. Kathy N. Johnson, Dr. James H. Johnson and Lily Sarafan, the book focuses on the factors – diet, exercise, active social ties, mental stimulation and sense of purpose – that contribute to lifespan and quality of life. With an emphasis on aging in place with in-home care, Happy to 102 unlocks the secrets to longevity and inspires individuals to live happier, healthier lives at any age. This is the first of four books in the Home Care Assistance senior wellness book series, praised by industry experts as a valuable resource that helps individuals navigate the challenges of aging, caregiving and personal health. Other books in the series include The Handbook of Live-In Care: A Guide for Caregivers, From Hospital to Home Care: A Step by Step Guide for Providing Care to Patients Post-Hospitalization and The Five Senses: A Sensible Guide to Sensory Loss.
"Our mission at Home Care Assistance is to change the way the world ages and our book series contributes to this movement," said Lily Sarafan, co-author and President of Home Care Assistance. "We are deeply honored that Happy to 102 has been recognized as the recipient of this prestigious award."
Ted Holmgren, who heads the Home Care Assistance of Scottsdale office, comments on the relevance of Happy to 102 in his own life:
"My Grandpa was in his 80's, lived alone and slipped on ice outside his home and hurt his back. Other than that one injury, his health was very good. When he was discharged from the hospital, our family told Grandpa he couldn't live alone anymore and would need to live in an assisted-living facility. Having been an independent outdoorsman all his life, he could not accept this news and his health and zest for life declined. His purpose for living quickly disappeared, and before he could be placed in the assisted-living facility, he passed away. Had my grandfather been able to return to his home and live near his friends and familiar surroundings, with the aid of a caregiver, he would have been much happier. It's likely he would have lived several more years. Happy to 102 supports the benefits of aging at home. It discusses the principles for living a healthy, meaningful life and being able to do so at home."
Randy Holmgren, a Salt Lake City, Utah attorney, shares his account with a very distressed law client in a recent meeting:
"In the course of our meeting, my client tearfully told me of having to move her parents into an assisted living facility. Her parents were unhappy, she was unhappy, and life had become very difficult for all involved. I asked her if she had ever considered in-home care and she responded that she didn't even know that was an option. As I explained the benefits of Home Care Assistance, I could visibly see her burdens being lifted. The ideas presented in Happy to 102 not only bring added happiness to seniors, but benefit other family members as well."
The National Indie Excellence Awards are judged by independent experts from all aspects of the book industry, including publishers, writers, editors, book cover designers and professional copywriters. They select award winners and finalists based on overall excellence of presentation. Based in Los Angeles, California, the competition is open to all English language books including small presses, university presses, independently published and self-published books. Works published in 2009, 2010 and 2011 were eligible for consideration in what the committee called the most competitive climate in the awards' history.
"We appreciate you. We applaud you. And we thank you for your great work. You are contributing to making independent publishing a great sector in the literary community," said Ellen Ried, President of the National Indie Excellence Book Awards.
For more information about Home Care Assistance of Scottsdale, please visit http://www.homecareassistance.com or call 1-866-454-8346 to speak with a Care Manager. The office is located across from the Scottsdale Healthcare Shea Medical Center on 92nd Street and Shea Blvd, neighboring adjacent to Sprout's Market and Chompie's Restaurant.
ABOUT HOME CARE ASSISTANCE
Home Care Assistance is the leading provider of home care for seniors across the United States and Canada. Our mission is to change the way the world ages. We provide older adults with quality care that enables them to live happier, healthier lives at home. Our services are distinguished by the caliber of our caregivers, the responsiveness of our staff and our expertise in Live-In care. We embrace a positive, balanced approach to aging centered on the evolving needs of older adults.