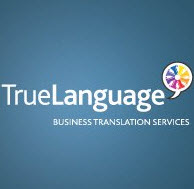 Atlanta, GA (PRWEB) October 20, 2012
Please join our panelists on October 25, 2012 from 11:30 – 1:30 as the address Multilingual Project challenges
The panelists are:
Jeff Gray, Realm Advertising
Dr. Jeffrey Shoap, Shoap Technical Services
Vicki Flier Hudson, Highroad Global Services
Uli Dendy, TrueLanguage
and the moderator will be Michael Todd Shinholster, Culture Bridge.
This panel discussion will take place at UPS Headquarters in Atlanta, GA.
For more information or to register, email info(at)truelanguage(dot)com.
About TrueLanguage
Based in Atlanta, TrueLanguage is a full-service professional localization company that provides cost-effective translation, interpretation and localization services based on each client's specific needs. TrueLanguage offers clients a strong combination of professional language experts, centralized project management and outstanding customer service to ensure accurate, compatible, reliable and authentic translation and interpretation in more than 60 languages worldwide.