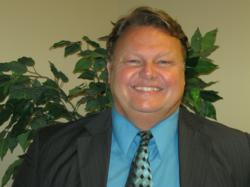 It has been an honor to partner with the Susan G. Komen Foundation for the past four years.
Lowcountry, SC (PRWEB) October 18, 2012
On Saturday October 20, 2012, LocalEdge will support the Lowcountry Affiliate of Susan G. Komen for the Cure by serving as a Premier Media Sponsor of the 19th Annual Susan G. Komen Lowcountry Race for the Cure. The race is scheduled to take place on Daniel Island at 9:15 AM.
The Susan G. Komen Race for the Cure® Series, the largest series of 5K runs/fitness walks in the world, raises significant funds and awareness for the fight against breast cancer, celebrates breast cancer survivorship and honors those who have lost their battle with the disease. Since its inception in 1983, the Komen Race for the Cure series has grown from one local Race with 800 participants to a global series of more than 140 Races with more than 1.6 million people expected to participate in 2012 in four continents.
LocalEdge Digital Sales Manager Amos McCoy is personally invested in this cause, and looks forward to participating in this event. "It has been an honor to partner with the Susan G. Komen Foundation for the past four years," said McCoy. "I have great respect for what their foundation does. My mother had a double mastectomy at the age of 45 and is now a 30-year cancer survivor."
In addition to partaking in the 5K race, LocalEdge employees will be supporting other participants by handing out some small promotional items at tent number two in Family Circle Stadium. Amos will also be giving a speech.
According to the Susan G. Komen for the Cure national website, Breast cancer occurs when cells in the breast divide and grow without normal control. Between 50 and 75 percent of breast cancers begin in the ducts, 10 to 15 percent begin in the lobules and a few begin in other breast tissues. In 2012 there were 226,870 new cases of invasive breast cancer, 63,300 cases of in situ breast cancer and 39,510 breast cancer deaths. For more information please visit http://www.komen.org.
About LocalEdge
LocalEdge (http://www.LocalEdgeMedia.com), a Hearst Media Services Company, is a premier multi-media company leading the transition to web-based advertising for any size business. The organization has been in business for over 40 years and services customers nationwide. Through the development of proprietary technology and partnerships with major search engines, social network sites and other leading tech-focused companies, LocalEdge offers a full line of digital marketing products that help its customers and business partners reach and interact with today's consumer.